NEW LONDON EXHIBITION SHOWS QUEEN VICTORIA'S DAZZLING JEWELS
NEW LONDON EXHIBITION SHOWS QUEEN VICTORIA'S DAZZLING JEWELS
The jewels were given to the queen by Prince Albert from throughout their 21-year marriage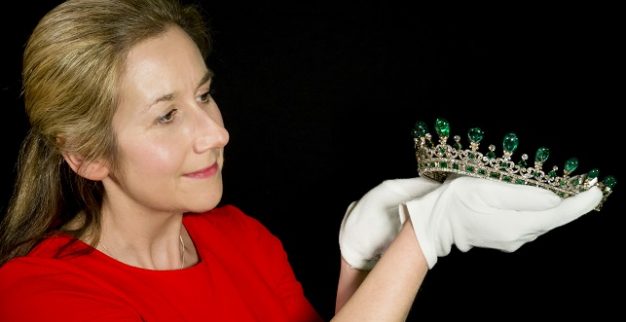 Kensington Palace, a royal residence set in Kensington Gardens, London, is now showing an impressive exhibition of Queen Victoria's jewels, given to her by Prince Albert from the moment of their engagement in 1839 and throughout their 21-year marriage.
The display of jewels is part of a running exhibition called "Victoria Revealed" which opened on March 30, 2018.
Gifts Fit for Royalty
The pieces displayed include a matching suite of jewels comprising "a magnificent diamond and emerald diadem, emerald necklace, earrings and brooch", according to a press release. This suite "showcases both the exquisite workmanship of nineteenth century goldsmiths, and Prince Albert's own flair for design". The tiara on display, created by the Queen's Jeweller, Joseph Kitching, is set with cushion-shaped diamonds and step-cut emeralds, and mounted by a graduated row of 19 inverted pear-shaped emeralds, the largest of which weighs 15 carats.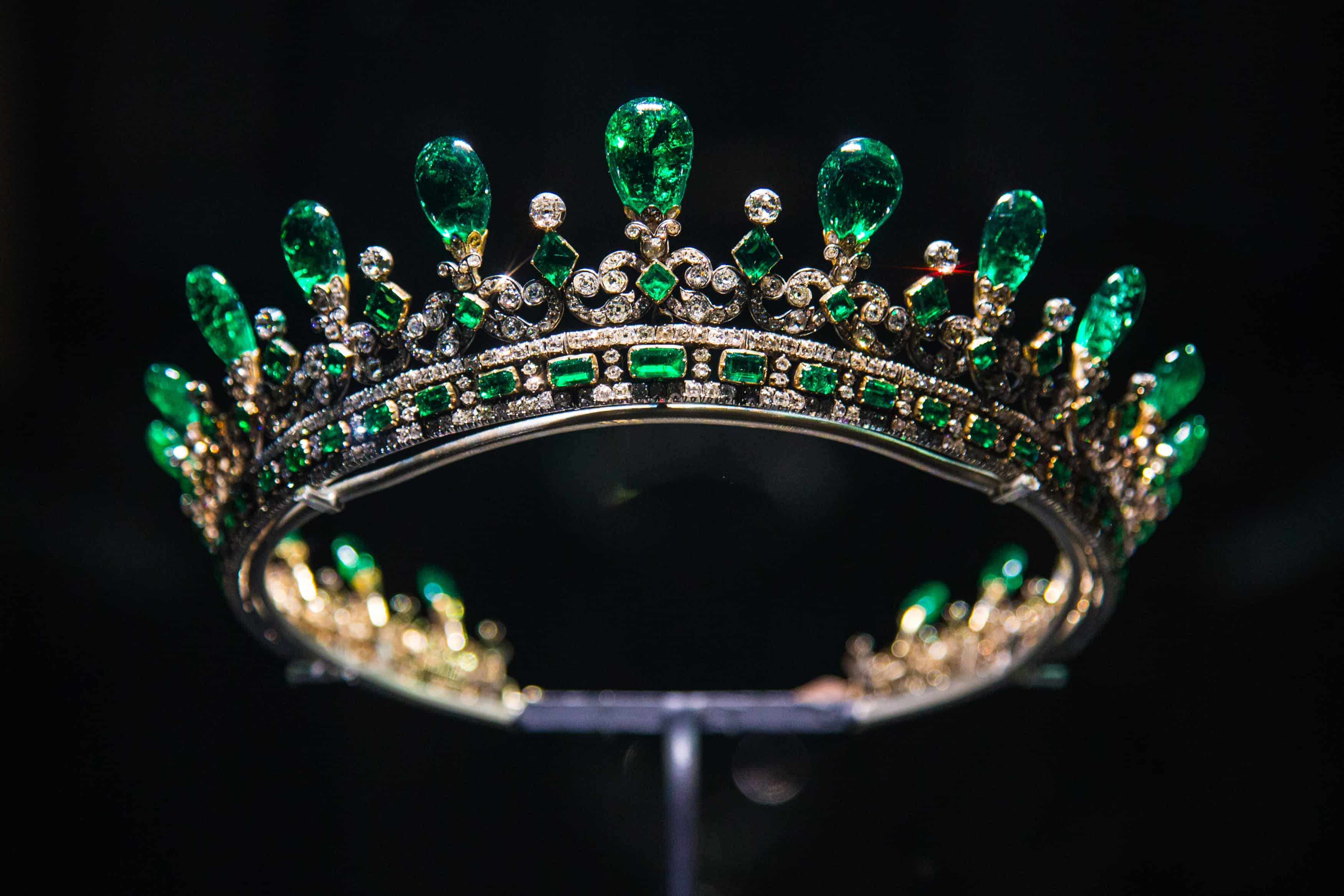 The tiara, presented to Victoria in 1845, "provided both the centerpiece and finishing touch to an existing emerald suite" and was created to complement a necklace formed of 9 oval emerald clusters, each set within a border of cushion-shaped diamonds, its accompanying pendant earrings and an impressive 20-carat emerald and diamond brooch.
The Majestic Fife Tiara
Victoria and Albert's children and grandchildren continued the tradition of giving gifts of jewels to mark significant events. Another highlight in the exhibition is the majestic Fife tiara, given to Queen Victoria's granddaughter Princess Louise on her wedding day. It was created by Parisian jeweler Oscar Massin, and features hundreds of diamonds ranging in weight from one to ten carats. It also has a row of pear shaped 'swing set' diamonds.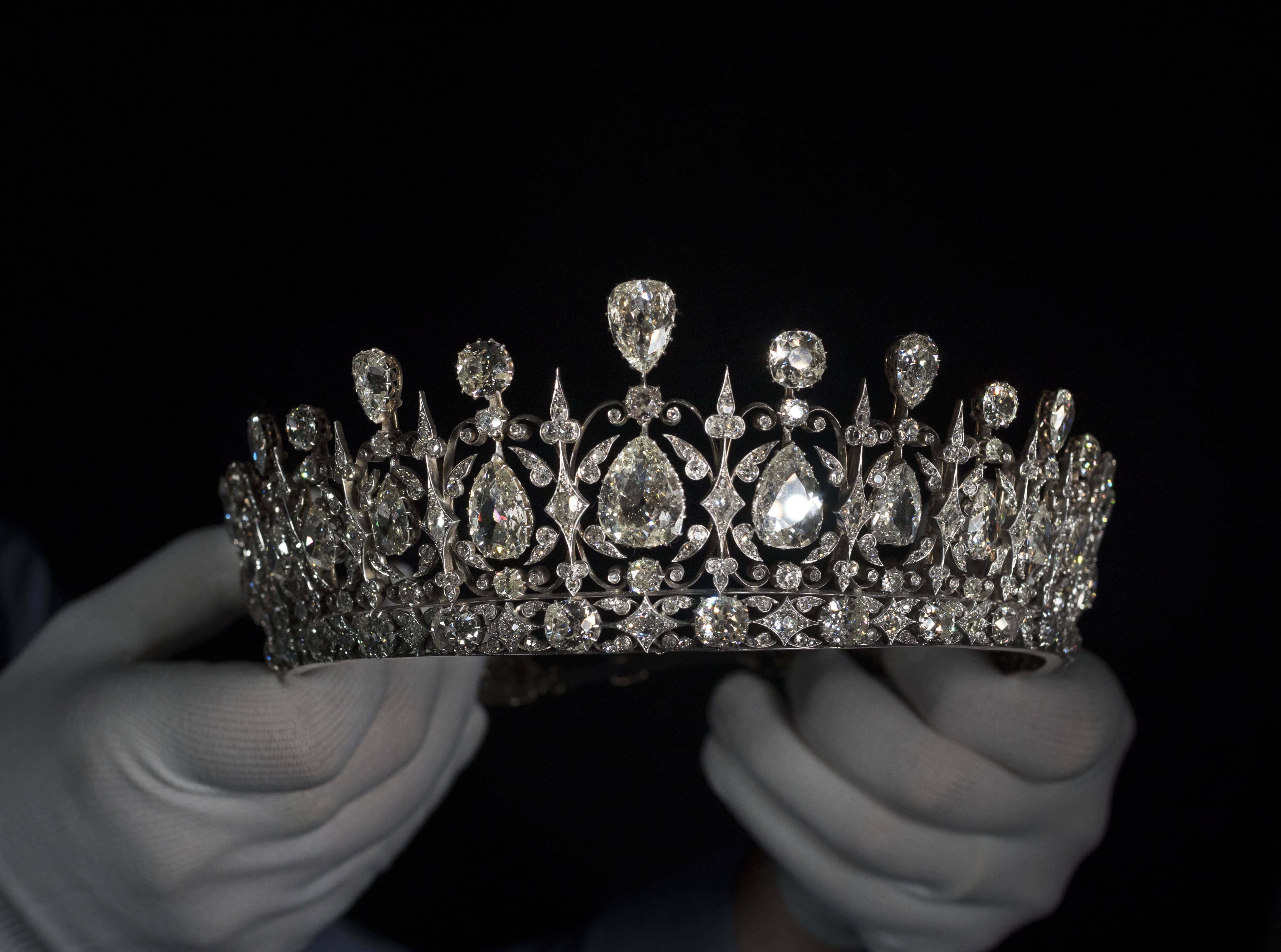 Another of Louise's jewels on display is a kokoshnik style tiara with graduated pavé-set rays of diamonds in white and yellow gold. Its clever construction means it could be worn as a tiara or converted into a necklace. According to Kensington Palace, this piece became one of Louise's favorites.