JA: 64% OF CONSUMERS CONSULT WITH A JEWELER BEFORE BUYING
JA: 64% OF CONSUMERS CONSULT WITH A JEWELER BEFORE BUYING
Jewelers of America (JA) has released the results of a US consumer and retail research study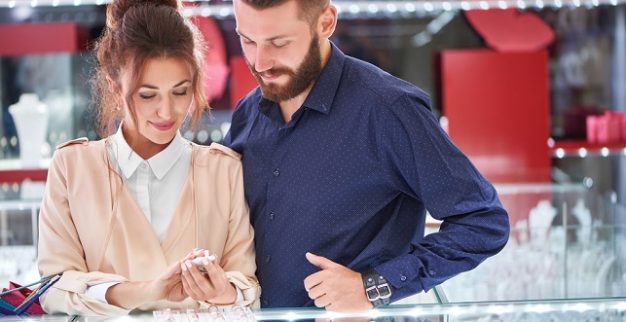 Jewelers of America (JA) has released the results of a US consumer and retail research study conducted by Provoke Insights.
Jewelers of America President & CEO David J. Bonaparte commented: "When it comes to purchasing jewelry, the results of our survey show that for consumers, seeing is believing and they still rely the on the expertise and knowledge of their jeweler. The jewelry shopping experience is different from other luxury purchases and even in the rise of e-commerce, customers increasingly prioritize the in-store shopping experience".
Consumer Insights
The study, which surveyed both consumers and jewelers, reveals that 64% of consumers who purchased jewelry visited a jewelry store to speak to a jeweler during the research process – 26% more than other luxury items.
The study also found that consumers who speak to a jeweler during the research process are also more likely to buy from a local store rather than online.
Consumers say they will most likely to give gifts of gold (40%) followed by sterling (32%), colored gems and pearls (32%) in the next year.
The study also found these interesting trends:
50% of consumers think that fine jewelry has sentimental value and helps to mark special occasions.
43% of consumers purchased or received jewelry as a gift in the past year.
34% of people plan to purchase jewelry in the next year.
22% have purchased jewelry for themselves.
57% of consumers have a piece of jewelry that was passed down to them as a family heirloom.
Gold and sterling silver jewelry are primary self-purchase choices (56% and 40%, respectively) while gemstone and diamond jewelry are more desirable to give or receive as gifts.
Retailer Insights
39% of retail jewelers cite e-commerce as their biggest competition.
Just 34% of retail jewelers have an ecommerce site. However, according to the study, "they are strengthening the in-store experience with well-trained, knowledgeable sales personnel and exemplary customer service".