JEWELERY COMPANIES AMONG THE FASTEST GROWING IN FY2016
JEWELERY COMPANIES AMONG THE FASTEST GROWING IN FY2016
Deloitte's "Global Powers of Luxury Goods 2018" report is out, with some interesting highights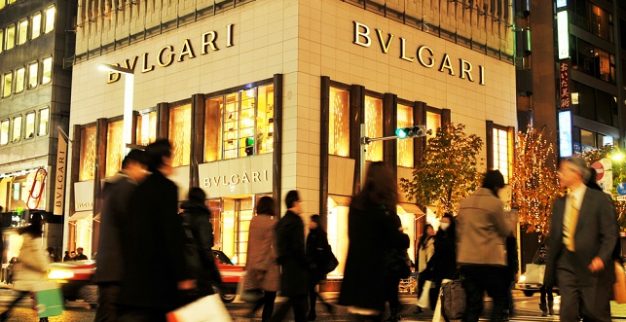 Deloitte's "Global Powers of Luxury Goods 2018" report, published recently, examines the 100 largest luxury goods companies globally, based on the consolidated sales of luxury goods in FY2016. Following are some key highlights from the report.
Italy Leads
The world's 100 largest luxury goods companies generated sales of $217 billion in FY2016. Italy is once again the leading luxury goods country in terms of the number of companies, while France has the highest share of sales.
China, France, Germany, Italy, Spain, Switzerland, the UK and the US together made up 83% of the Top 100 luxury goods companies and 90% of Top 100 luxury goods sales.
With 38 companies, the clothing and footwear sector has by far the largest number of companies in the top 100. There are 31 jewelry and watches companies in the top 100, accounting for a 25.3% share of top 100 luxury good sales.
The world's Top 10 luxury goods companies were the same in FY2016 as in the previous three years. LVMH led the list, followed by The Estée Lauder Companies, Richemont SA, Luxottica Group SpA, Kering SA, L'Oréal Luxe, The Swatch Group, Ralph Lauren, PVH Corp, and Chow Tai Fook Jewellery at number 10.
Chinese Jewelers and Western Diamonds
As mentioned, Hong-Kong based Chow Tai Fook Jewellery took the 10th spot, while Lao Feng Xiang of China took the 13th spot. Tse Sui Luen Jewellery and Chow Tai Seng Jewellery made it to the list at numbers 71 and 72 respectively.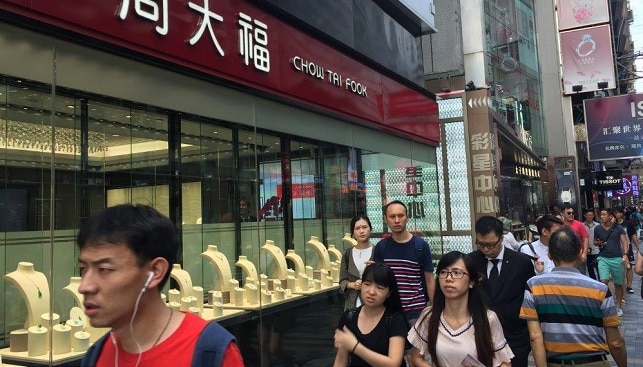 The specialist luxury jewellery and watch companies in the list can be grouped into three categories: Eight Swiss-based luxury watchmakers with iconic global brands; 13 vertically-integrated luxury jewellery groups with extensive retail networks, based in China/Hong Kong and India; ten predominantly jewellery companies, ranging from Graff Diamonds (59th spot on the list) and Mikimoto's global pearl brand, to the "affordable luxury" of companies such as Denmark's Pandora and Spain's Tous.