NEW DIAMOND CAMPAIGN PROMOTES WOMEN SELF-PURCHASE
NEW DIAMOND CAMPAIGN PROMOTES WOMEN SELF-PURCHASE
The DPA launches "For me, From me" campaign on Oscar night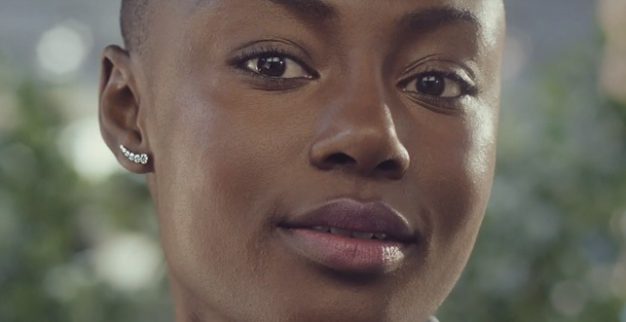 The Diamond Producers Association (DPA) has launched the third wave of the "Real is Rare, Real is a Diamond" campaign. This time, the campaign is aimed at self-purchase of diamond jewellery by women – the "industry's strongest growth engine", according to the organization.
According to data by De Beers quoted by the DPA, women self-purchase represents one-third of all diamond jewellery sales in the US – a $43 billion diamond market that grew 4% in 2017.
Blinging the Oscars
The campaign, entitled "For Me, From Me", debuted during E!'s Oscar coverage this Sunday (February 24) with "innovative picture-in-picture units on-air before traditional commercial breaks as well as photo gallery takeovers on Instagram and EOnline.com". More videos, stills and in-store collateral will run through Fall 2019 across TV, digital, print and out of home locations, according to the DPA.
Kristina Buckley Kayel, Managing Director of North America for the DPA, said in a press release: "Our latest campaign celebrates the distinct pride and joy women feel in purchasing a diamond for themselves, a celebration of self that is beautifully embodied by the enduring qualities of a natural diamond. It's timely for the diamond industry to acknowledge the different needs and mindset of the female self-purchaser and position itself to optimally service her".
DPA claims that in a qualitative research conducted in 2018, it was found that women consider natural diamonds the ultimate self-luxury for several reasons: "they can be worn every day with any outfit, they last a lifetime and can be passed down, and they are a good investment because they retain their value".
"Real is Rare" Campaign
The "Real is Rare. Real is A Diamond" campaign, which promotes the purchase of natural diamonds, was first launched in the US in 2016.
The generic diamond promotion campaign focused on millennials, and was the result of research conducted by the Mother ad agency from New York. The campaign worked at separating the giving of diamonds from institutions such as marriage, and focused on diamonds symbolizing real and meaningful things such as relationships that matter.
In 2017 and 2018, the DPA launched corresponding "Real is Rare" campaigns in both India and China – both targeting millennials as well.