UNIQUE AND COOL ENGAGEMENT RINGS THAT SHINED IN 2016
UNIQUE AND COOL ENGAGEMENT RINGS THAT SHINED IN 2016
The most unique, coolest and original designs you can sport ahead of your big day.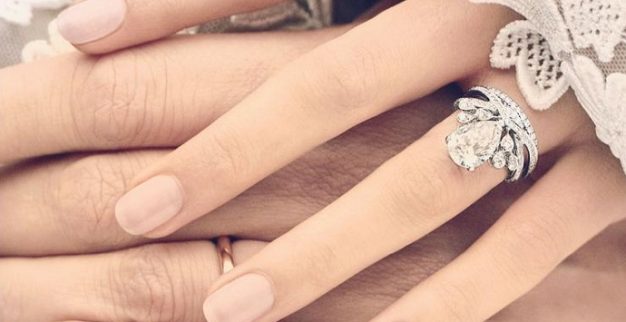 2017 is already here, and to close the previous year in style, Claire Roberts from the Jewellery Editor has picked her 10 favorite engagement rings from 2016 – the most unique, coolest and original designs you can sport ahead of your big day.
The All-Diamond Clair de Lune ring: part of Andrew Geoghegan's Clair de Lune collection, this ring is inspired by the designer's visits to his rural French retreat. It uses different-colored gemstones in the ruby version, accompanied by pink sapphires and diamonds.
The Josephine Aigrette Imperiale ring: this ring is one of many pieces in the Josephine collection by French jewelry maker Chaumet. The Imperiale ring is set in platinum and white gold with a 3.33-carat pear-shape diamond.
Boodles Vintage Green diamond ring: this ring features a 2.01-carat cushion shape diamond. It is framed by pink round brilliant-cut diamonds ring with a rose gold band, and is part of the Finely Coloured collection of 40 unique jewels set with colored diamonds in every hue.
Jessica McCormack's Space Odyssey engagement ring: Inspired by Stanley Kubrick's 1961 sci-fi epic film by the same name, this ring is part of a collection of couture engagement rings consisting of six individual designs.
Erika Winters Thea Halo ring: this ring features diamonds and a European-cut center stone.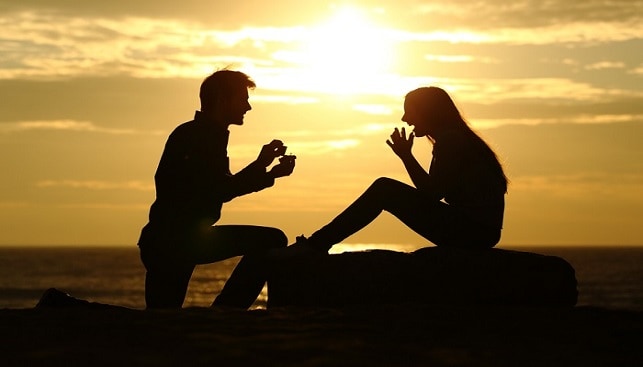 Faberge's new engagement ring collection: Faberge launched a colorful collection of fluted engagement rings set with rubies, sapphires and emeralds in autumn.
Kataoka's Diamond Snowflake Cluster ring: Kataoka is a Japanese jeweler who excels in a "fairytale aesthetic", and this ring perfectly encapsulates his unique style.
De Beers' Old Bond Street ring: part of De Beers' 1888 Master Diamonds collection, this ring is a W-color VS2 stone with a white, yellow-tinged diamond at its center.
Tomasz Donocik's Stellar Princess engagement ring: The center stone is a 0.8 carat step-cut princess diamond flanked on either side by fancy baguette diamonds set in rose gold, "adding warmth to this edgy, futuristic design", according to the editor.