Optimism Abounds: Diamond Market Bounces Back in Q4 2020
The Golan Diamond Market Report analyses year-end trends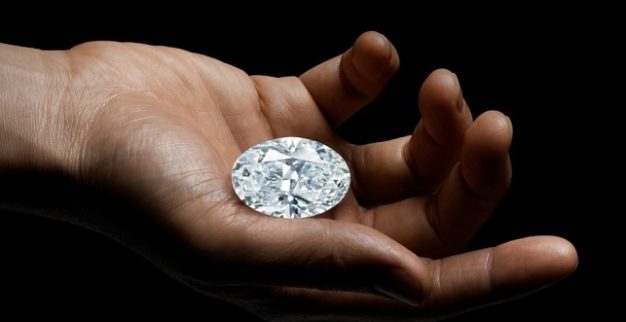 The Golan Diamond Market Report for the fourth quarter of 2020 analyses the current state of the diamond market and shows that, "while 2020 was a challenging year, it recovered quickly, and all came together in the fourth quarter".
Retailers Proved Smart
Based on the latest government data, Golan reports that total US jewellery sales "soared to $13.74 billion in December, bringing total 2020 retail sales to $62.68 billion". The losses abounding in March to May, at the height of the Covid-19 pandemic, totaled $4.76 billion but jewellery consumer demand "fully made up for that loss in the second half of the year".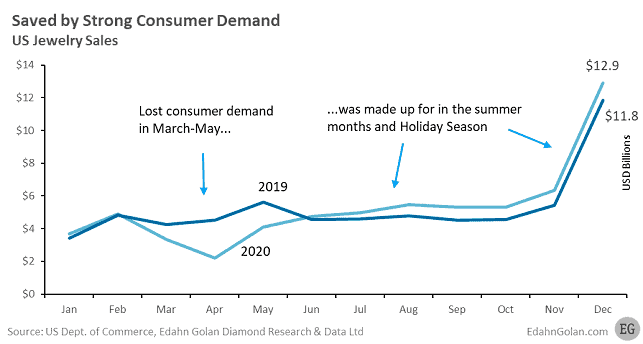 Compared to 2019, jewellery sales were down 0.3% – "an impressive result by all accounts". All in all, Golan says, independent and chains "were online, available, flexible, focused, and smart about the situation". Based on the sales of hundreds of specialty jewelers, December sales were up 4% year over year despite the pandemic. For the quarter, sales increased 3%. The average cost and price of sold units rose 10% in December to $596.25 and $1,110.66, respectively.
During the holiday season, "each week was busier than the previous one, until Christmas Eve. Sales peaked the day before, on December 23rd".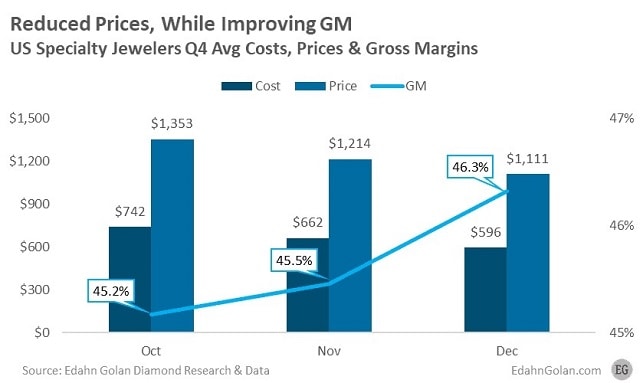 Polished, Rough and LGD Performance
As consumer demand improved, Golan says, "wholesale transaction prices of polished diamonds started to rise". Polished prices reached a low in July then started to recover, "posting a near full recovery by the end of December".
As for rough, the big miners – De Beers and Alrosa – relied for a period primarily on tenders for their rough diamond supply; during Q4, both miners have increased prices.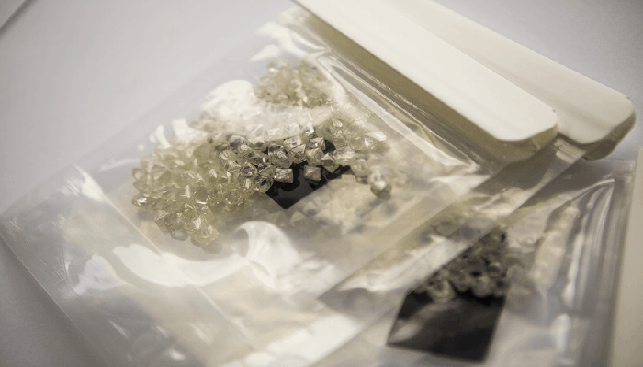 Lab-grown diamonds (LGDs) behaved differently than natural diamonds. Prices of LGDs "declined sharply and across the board in the fourth quarter" for two main reasons: "An increasingly crowded and competitive wholesale market" and "a growing shift to HPHT goods sourced in India were the primary drivers".
Based on a panel of more than 780 specialty jewelry retailers, Golan says, "LGD market share in the US rose from 2% at the end of 2019 to 3.1% in 2020".
read the full report here