GOLAN DIAMOND Q3 REPORT: SIGNS OF AN IMPROVING MARKET
After a period of stagnation and decreases, the diamond market may be in the road for recovery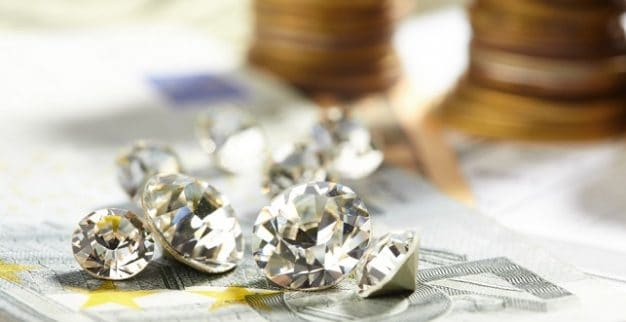 The Golan Diamond Market Report for the third quarter of 2019 analyses the current state of the market and shows how, after "an extended period of stunted activity in the consumer, wholesale, and manufacturing sectors", the end of the third quarter manifests "a few small signs of improvement".
Demand for Polished Diamonds
According to Golan, the decline in demand for polished diamonds in Q2 continued in Q3, with an important "but": In a number of areas, Golan says, demand flattened and in some cases, even improved – "a small and important development".
The improvement in demand is most clearly manifested in the American consumer market, which reflects in the trading centers – mainly in Israel.
As for Q4, Golan expects a relative improvement in demand, not only because of rising cyclical demand but also in light of the recent increase in jewellery sales and the decrease in rough diamond inventories.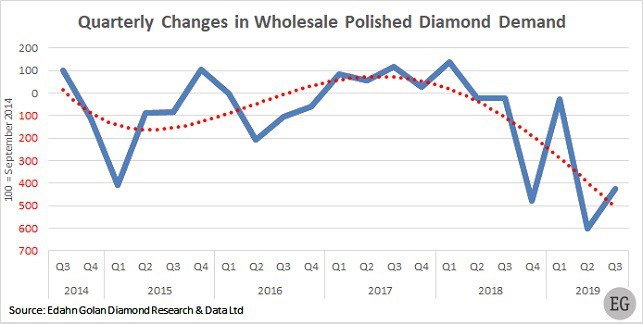 Miners' Performance
In Q3, Alrosa and De Beers slowed down rough diamond supply, and this has started to have a positive impact. The leading miners also kept prices steady and allowed their contracted clients to adjust what they're buying, and so traders could "spend less by buying specific needed goods". Therefore, "the burden of buying and holding stocks of diamonds that they can't sell has eased some of their financial pains".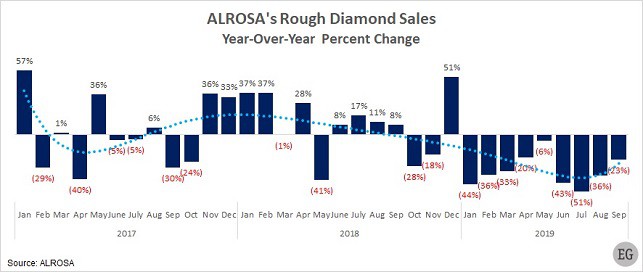 While sales for both Alrosa and De Beers decreased in Q3 year-over-year, both miners enjoyed an increase in rough diamond sales during their last two sales cycles – "additional indicators that the industry just might be seeing a small turn for the better", says Golan.
In addition, attendance at rough diamond auctions is rising, with buyers seeking very specific goods.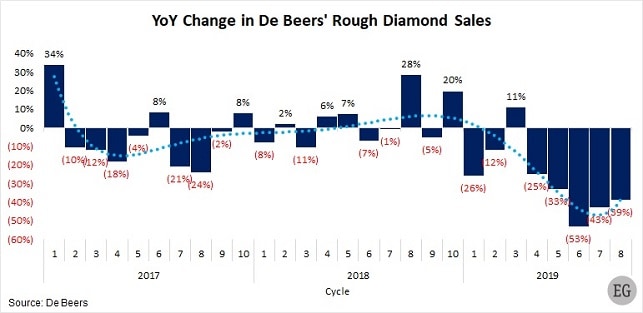 Lab-Grown Market
According to Golan, the diamond industry's battle for repositioning lab-grown in the market seems to have been largely successful. But while prices of lab-grown diamonds (LGD) and LGD-set jewellery fell and consumer demand is so far limited, LGDs have gained some important footholds, says Golan.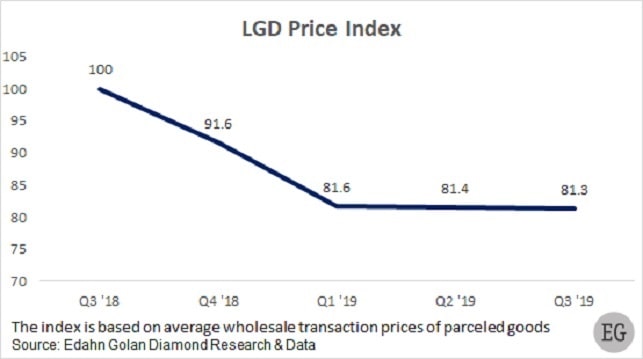 In Q3, costs of lab-grown goods in the 0.50-0.99-carat weight have increased "due to trader demand outpacing grower supply". 1-carat round LGDs, however, have declined 7.2% quarter-over-quarter and 26.1% compared to Q3 2018.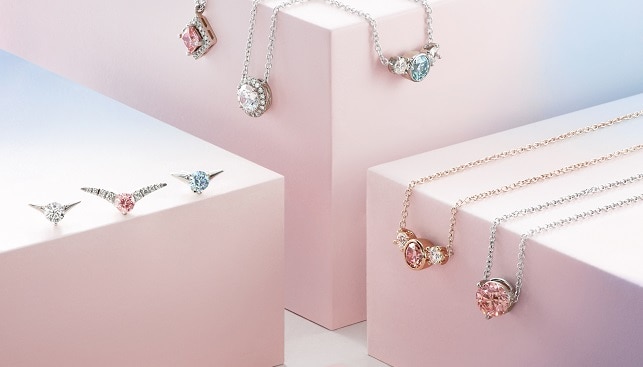 Consumer demand, says Golan, "remains fairly limited", and maintains about 2% of retail diamond jewellery sales. Even so, demand is shifting towards bridal jewelry, the backbone of the diamond business.
In addition, the number of American retailers – including large chains and guild retailers too – who offer lab-grown set jewellery is "rising steadily". And while until recently LGD-set jewellery was of interest almost exclusively in the US, this is changing as the LGD market is expanding to Europe and Australia where more retailers are starting to offer it.
Read the full report here.