POLISHED DIAMOND PRICES REMAIN STABLE IN AUGUST 2018
The IDEX polished price index shows that prices rose slightly during the month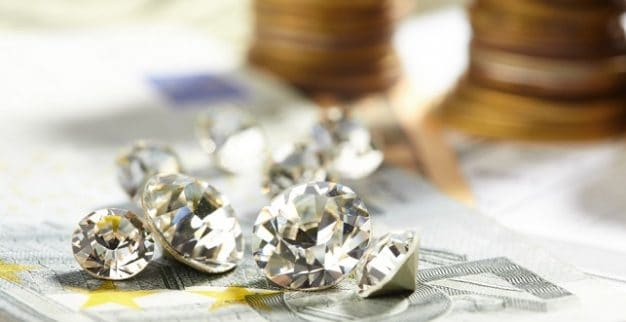 In its latest analysis of polished diamond prices published on IDEX Online, the IDEX polished diamond price index shows that prices were stable in August, "rising only very slightly during the month". The Index began the month at 125.55 and ended at 125.95.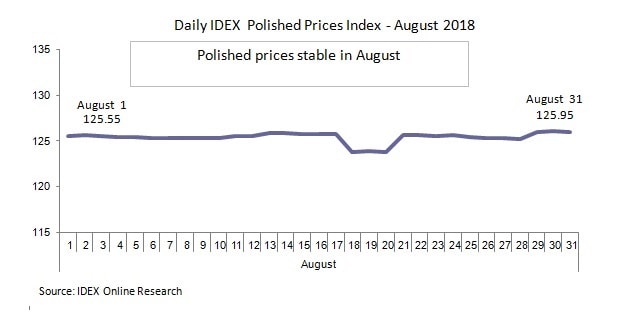 Since the last quarter of 2017, diamond prices have been on an upward trend. However, since January 2013, the polished prices graph shows a 5.6% decline to-date.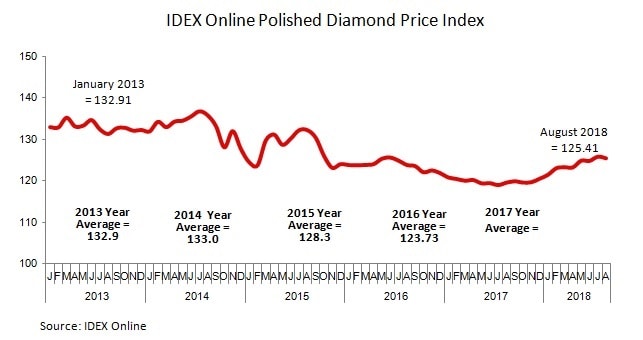 When compared to July 2017, global polished diamond prices in August showed a decline of 0.3%. However, on a year-over-year basis, the average price in August showed a 4.9% increase.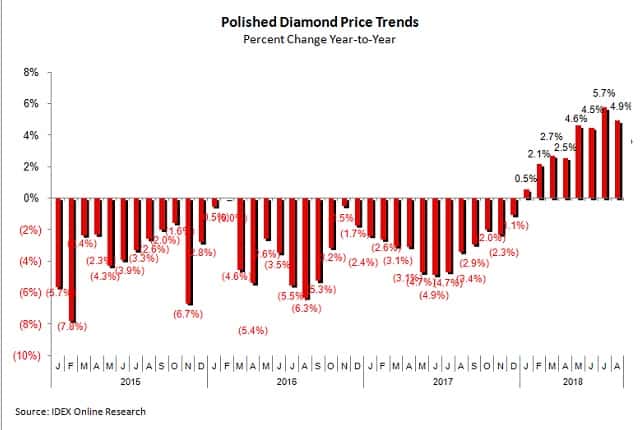 Diamond Prices by Size
When compared to July 2017, there were just two rising categories and four decliners.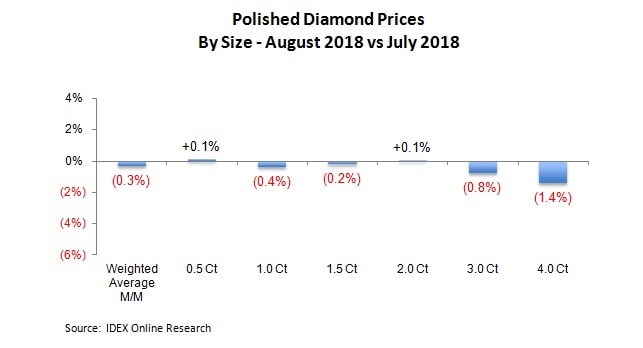 On a year-over-year basis, five categories increased while 4-carat stones fell.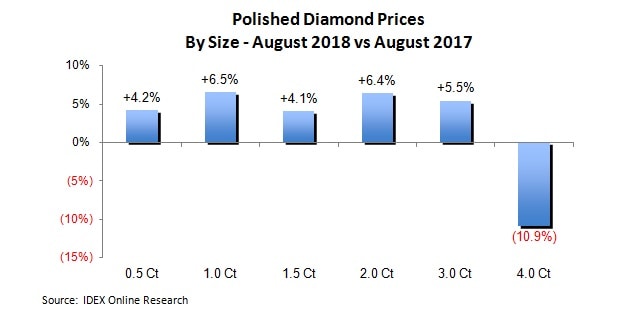 According to IDEX Online, 4-carat stones have shown the most price volatility over the long term. Meanwhile, 2-carat diamonds and below have shown stability and rising prices since the start of 2018.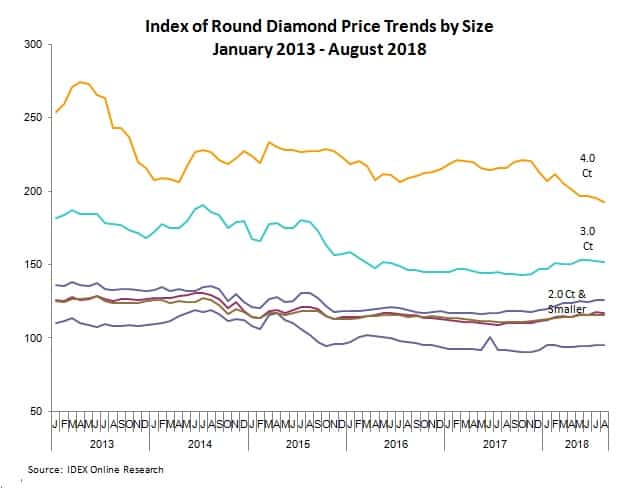 Getting Ready for Hong Kong
As for the upcoming months, many diamond traders have come from their summer vacations and are now preparing "for the big and hugely influential September edition of the Hong Kong Jewellery and Gem Fair".
The event, says IDEX Online, has always been "an important barometer of the health of the global diamond, gemstone and jewelry industry", so all eyes will be on the show "to judge sentiment in the market in the vital fourth quarter of 2018 with the market looking ahead to a positive holiday sales season".
As for the winter months in the US, the strong US economy raises optimism concerning the Christmas sales period there.
Read the full analysis here