Analysis: The Power of Love in a Post-Coronavirus World
The Q1 Golan Diamond Market Report analyses current trends and is optimistic about the future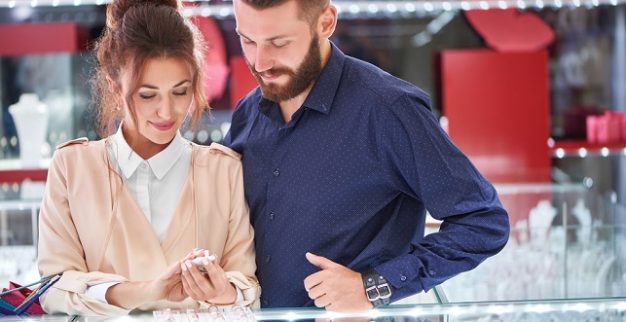 The Golan Diamond Market Report for the first quarter of the year analyses the current state of the market, dominated almost entirely by the global spread of the coronavirus, and shows how the diamond and jewellery sales are expected to rebound "fairly quickly" quickly once the crisis is over.
Golan starts by stating unequivocally that the 1st quarter of the year "was completely overshadowed by the COVID-19 outbreak", and summarizes a few points relevant to diamond prices, inventory and demand: Polished diamond prices were stable in March; wholesale inventories rose following large rough purchase and a drop in sales; demand plummeted to its lowest since 2009; rough diamond prices at tenders were down sharply; LGD (lab-grown diamond) prices were stable until February, and then trade stopped.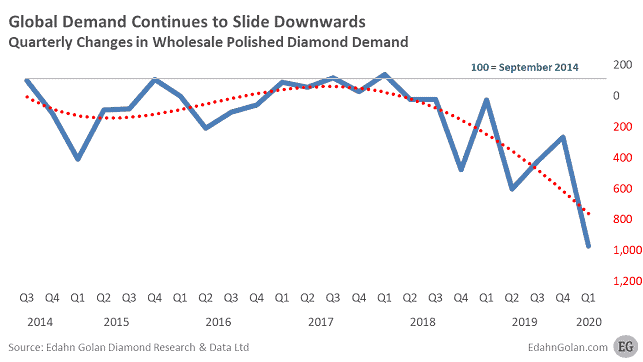 In addition, a rise in unemployment in the US "threatens to add an additional burden on future diamond sales, especially bridal".
Polished Diamond Prices
As mentioned, polished diamond prices were stable in March despite sales being "almost nonexistent". On March 20, when Rapaport reduced prices of polished diamonds nearly across the board by 7% on average, "battle cry rose from the rank and file of polished diamond wholesalers and manufacturers".

The reaction was so strong, says Golan, that traders began to pull their goods from RapNet en masse and sought a new B2B platform. "Oddly", he added, "they did not decide to abandon the Rapaport price list".
Based on wholesale polished diamond transactions, Golan says, diamond prices rose across the board in January by 1.4% following strong retail sales in December, fell in February (-2.9%), and were practically flat in March, down 0.03% month over month.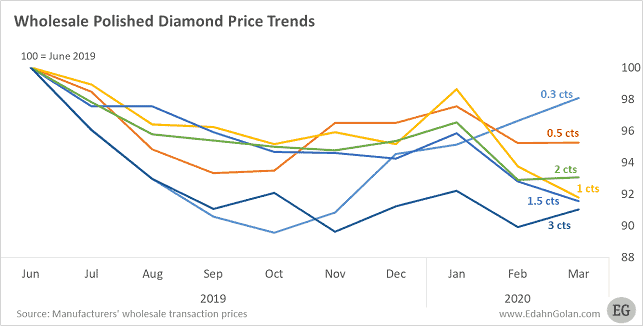 Love will Conquer
As for the future of the industry, although physical commerce has been brought to a halt, it "probably gave online retailing a major boost that will propel it much higher in the years to come", claims Golan.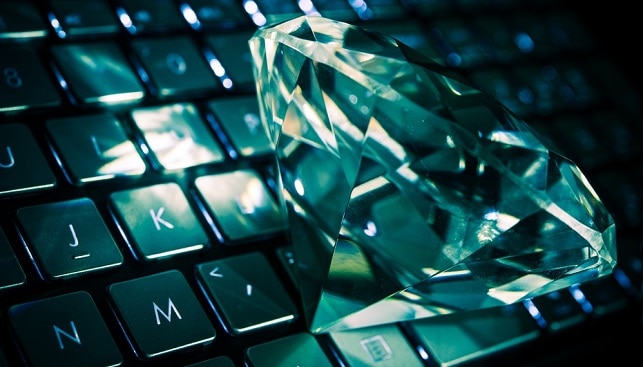 Golan continues by analysing some factors that will help the industry stand on its feet, from economic stimulus policies to the development of a vaccine and a cure to coronavirus. However, the analyst claims, diamond jewellery sales will rebound "fairly quickly based on past major crises" and the most important factor – love is a human need. People will "confess hidden loves because, hey, life is short, so we might as well be bold". Practically, this means more proposals, more babies and, finally – "we will get that piece of jewelry that symbolizes that momentous point of our lives. Or a tattoo. Maybe both".
See Golan's full report here