WGC: GOLD DEMAND TO RISE IN 2017 OVER POLITICAL UNREST AND OPENING OF NEW MARKETS
WGC: GOLD DEMAND TO RISE IN 2017 OVER POLITICAL UNREST AND OPENING OF NEW MARKETS
the WGC expects demand for gold to rise in 2017 for various reasons, including "heightened political and geopolitical risks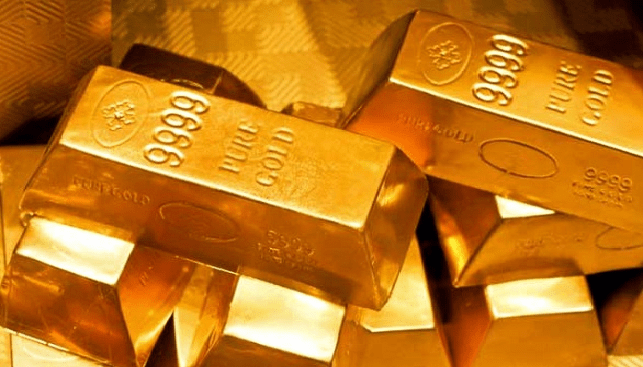 The World Gold Council (WGC) is expecting a good year for the most precious metal on Earth: according to Mining Weekly, the WGC expects demand for gold to rise in 2017 for various reasons, including "heightened political and geopolitical risks, currency depreciation, expectations of rising inflation, inflated stock market valuations, long-term Asian growth and the opening of new markets".
In a statement released recently, the WGC said: "In 2016, investors around the world returned in large numbers to the gold market as a combination of macroeconomic drivers and pent up demand kept interest in gold high. As we start the new year, there are some concerns that dollar strength may limit gold's appeal. We believe that, on the contrary, gold will remain highly relevant as a strategic portfolio component".
In 2016, gold price rose almost to 10% in US dollar terms "and amassed multiyear record inflows through physically-backed gold exchange-traded funds (ETFs), making it one of the best performing assets last year, despite a post-US election pullback", according to the report.
With political risk rising, particularly in Europe, the US and the UK, gold will "benefit from safe haven inflows". The elections in the Netherlands, France and Germany would happen "against a backdrop of continued citizen unrest, fuelled by the ongoing uneven distribution of economic welfare", according to Former Bank of England reserves chief manager John Nugee. Additionally, while the UK economy is expanding, investors have reacted sharply to every increased chance of a "hard" Brexit, thereby bringing the price of the pound lower.
Chief US economist Jim O'Sullivan saw "a meaningful risk that negotiations on trade will turn belligerent" and suggested that "confidence in markets could be affected by geopolitical tensions triggered by the new administration", according to the report. The price of gold is expected to rise since it's seen as a safe haven during times of systemic crisis.
As for China, it has seen "dramatic growth in recent years through gold accumulation plans and physically settled gold contracts in the Shanghai Gold Exchange". In Muslim markets, The Accounting and Auditing Organization of Islamic Financial Institutions, with support from the WGC, launched the Shari'ah Standard for Gold, opening up the Muslim world to gold investment. This could potentially drive gold demand up in many Muslim markets.