YOUR TURN TO JOIN: IDI'S INSTAGRAM REACHES NEARLY 15K FOLLOWERS
Join IDI'S successful campaign to promote Israeli diamantaires - free of charge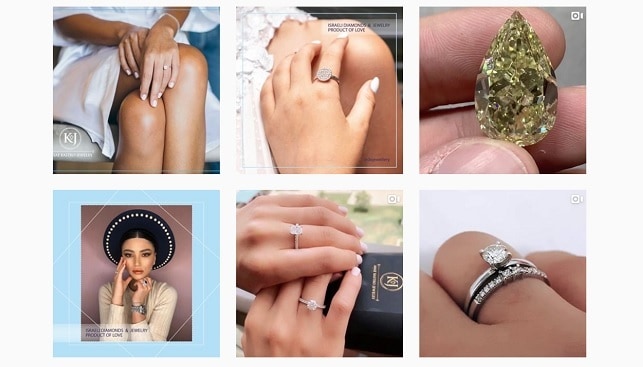 When was the last time you had the chance to display your diamonds and diamond jewellery to 15,000 potential buyers- without charge or launching your own campaign?
The Israel Diamond Institute (IDI) continues to push its successful Instagram campaign – "Israeli Diamond & Jewelry Design – Product of Love" – which showcases special diamonds and diamond jewellery made by Israeli diamantaires to thousands of followers and potential buyers.
Every day, videos or photos of Israeli diamond traders are being published on IDI's Instagram page, alongside a caption and full credit to the company. The videos and photos have hundreds of views, likes and comments, including Facebook exposure on IDI's Facebook page, which has 44K followers, the IDI's YouTube channel and the IDI website, one of the leading diamond portals in the world.
The "Diamond & Jewelry Design – Product of Love" campaign has led to a boost in IDI's number of followers on Instagram – from a few thousands just a few months ago to almost 15k followers today.
Watch our latest videos: