NAOMI CAMPBELL: DIAMOND CELEBRITY OF THE WEEK
NAOMI CAMPBELL: DIAMOND CELEBRITY OF THE WEEK
Campbell maintained that she had been given "small, dirty-looking stones" and had never heard of either Taylor or conflict diamonds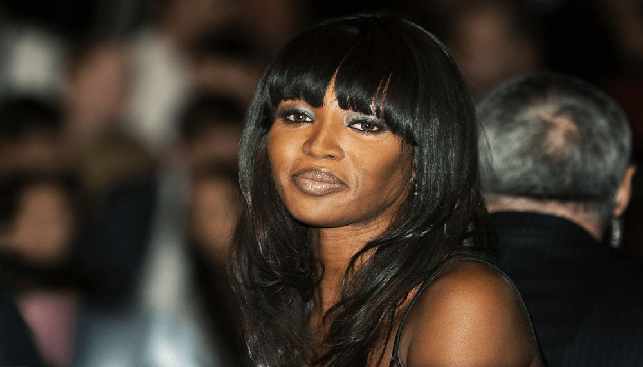 Search for "Naomi Campbell" and "diamonds," and the vast majority of the results that Google spits back will be about the Charles Taylor blood diamonds scandal, in which the supermodel was accused of accepting conflict diamonds from representatives of then-president of Liberia Charles Taylor, who resigned and was put on trial in The Hague for war crimes.
Campbell maintained that she had been given "small, dirty-looking stones" and had never heard of either Taylor or conflict diamonds.
Global issues aside, like any self-respecting celebrity Naomi Campbell loves to model the biggest, most important diamonds in the world. In September 2002, she opened the Julien MacDonald fashion show wearing the Mouawad Mondera – a 60.19-carat D color, Flawless pear-cut diamond. At the time, the diamond was worth $12 million.

In 1999, Campbell wore the Graff Paragon Diamond Necklace. The necklace contains a total 190.27 carats of diamonds, including the eye-popping central stone – a D color, kite-shaped 137.82-carat Brazilian diamond cut with only seven facets. The chain is set with yellow, pink, and blue diamonds of a Fancy Intense color grade.

But it seems that Naomi Campbell is also willing to wear diamonds for more altruistic causes. In 2007, she was among the celebrities who put on a green malachite and rough diamond bracelet by the Green Initiative – a jewelry line founded by the Simmons Jewelry Company dedicated to raising money for the Diamond Empowerment Fund.

And in 2010, Campbell opted to wear Lorraine Schwartz jewelry to the Fashion Rocks benefit held in London for The Prince's Trust. The designer put the model in a black gold diamond cuff and a pair of matching black gold diamond chandelier earrings.