THE OPPENHEIMER BLUE EXPECTED TO RAISE UP TO US$45 MILLION AT CHRISTIE'S AUCTION
THE OPPENHEIMER BLUE EXPECTED TO RAISE UP TO US$45 MILLION AT CHRISTIE'S AUCTION
The Oppenheimer Blue diamond weighs 14.62 carats and is named in honor of its previous owner Sir Philip Oppenheimer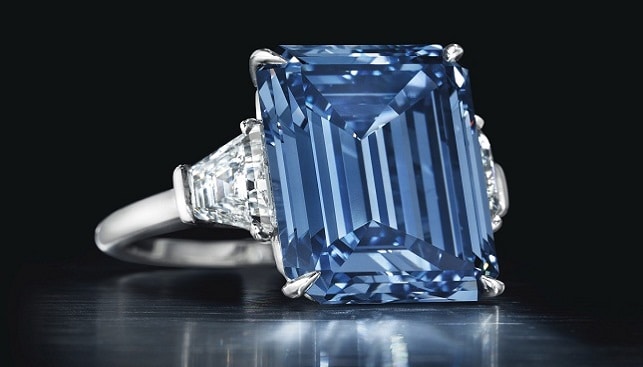 The Oppenheimer Blue diamond, the largest and finest fancy vivid blue diamond ever offered at auction, is expected to sell for between US$38 million and US$45 million at a Christie's auction of Magnificent Jewels in Geneva on May 18th.
The Oppenheimer Blue diamond weighs 14.62 carats and is named in honor of its previous owner Sir Philip Oppenheimer. "The Oppenheimers have been leaders in the diamond industry for generations and Sir Philip could have had any diamond he wanted. But he chose this one, with its perfect hue, impeccable proportions and fabulous rectangular shape," explains Christie's Asia Pacific and China Chairman Francois Curiel.
"On May 18th, Christie's will present the largest and finest Fancy Vivid Blue diamond ever seen. This stunning Fancy Vivid Blue rectangular-cut gem promises to create a media sensation as it travels around the world, fascinating both collectors and gem enthusiasts alike, before it makes its way to the auction block in Geneva," enthuses Christie's International Head of Jewellery Rahul Kadakia.