404 CARAT ROUGH DIAMOND UNVEILED IN DUBAI
De GRISOGONO has acquired the rights of one of the world's largest rough diamonds at 404 carats, according to the Dubai Multi Commodities Centre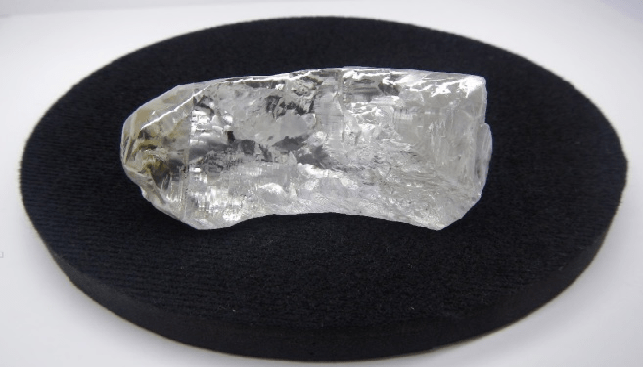 De GRISOGONO has acquired the rights of one of the world's largest rough diamonds at 404 carats, according to the Dubai Multi Commodities Centre where the diamond was unveiled at a press conference. The diamond, recovered from the Lulo Diamond Project in Angola's Lunda Norte province, is the largest recorded diamond find in Angola and considered to be the 27th biggest recorded diamond discovery in the world.
"This diamond marks one of the most important milestones in my career both as a jeweler and a designer. Words cannot express how grateful my team and I are to DMCC for such a unique collaboration," enthuses Founder and Executive Board Member of de GRISOGONO Fawaz Gruosi.
"Dubai and DMCC has become the global epicenter for the diamond trade and we are delighted to have been part of facilitating the acquisition of one of the world's largest and rarest diamonds by de GRISOGONO here at Almas – the world's tallest diamond tower. Not only does this further cement Dubai's role as a leading diamond trading hub globally, it also highlights how DMCC connects the industry and the producing and consuming countries along the Silk Road," explains DMCC Executive Chairman Ahmed Bin Sulayem, who currently serves as Chair of the Kimberley Process.