IDI LOOKS FORWARD TO A GOOD NOVEMBER HKJMA SHOW
The Israeli Diamond Industry is looking forward to a positive outcome at the Hong Kong International Jewelry Manufacturers' Show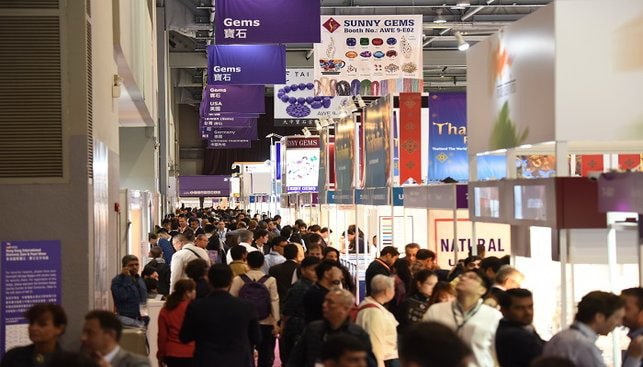 Ramat Gan, Israel, November 9, 2016: The Israeli Diamond Industry is looking forward to a positive outcome at the Hong Kong International Jewelry Manufacturers' Show, to be held November 24-27 at the Hong Kong Convention & Exhibition Centre.
Last year was the second time that Israel had a national pavilion at the show. This year the Israeli Diamond Pavilion, organized by the Israel Diamond Institute Group of Companies (IDI), will host 27 companies, 6 of them participating in the show for the first time.
IDI Chairman Shmuel Schnitzer said that he was cautiously optimistic about this show. "We saw a certain recovery at the last Hong Kong show in September. I believe that Asian markets are picking up and that the trend is positive. Also, the timing before the holiday season is right, so we're quite hopeful about the show," he said.
Organized by Hong Kong Jewelry Manufacturers' Association (HKJMA), the show features fine jewelry, loose diamonds, pearls and colored gemstones. It attracts buyers from mainland China, Taiwan, the Philippines, Indonesia and other parts of Asia Pacific. The timing of the show enables buyers to stock up on last minute purchases before the busy holiday season.
IDI will again be a sponsor of the HKJMA 28th Anniversary Dinner on November 24, which attracts local celebrities as well as HKJMA members and exhibitors.
As at past shows, buyers visiting the Israel Diamond Pavilion will be able to search a computerized database for the goods they seek among the Israeli exhibitors. A dedicated terminal will be available at the IDI information booth at E-C14. The database is accessible in both English and Chinese.
Asian markets are key to Israel's marketing strategy, with sales to Asia representing over 30% of Israel's total polished diamond exports. Israel's net polished diamond exports to Hong Kong reached $1.4 billion in 2015. Hong Kong trade shows are a strategic focus for IDI, which organizes national pavilions at shows in March, June September and November.
IDI Managing Director Eli Avidar also expressed a positive outlook for the show. "We returned to the HKJMA show last year in order to be able to offer Israeli companies an additional opportunity to exhibit in Hong Kong. Asia is a strategic market for us, and while the markets there have slowed down they are gradually coming back," he said.