REGISTRATION BEGINS FOR ISRAEL DIAMOND WEEK IN NEW YORK
Registration for buyers to attend the fifth edition of the Israel Diamond Week in New York from October 31 – November 2, 2016 is now underway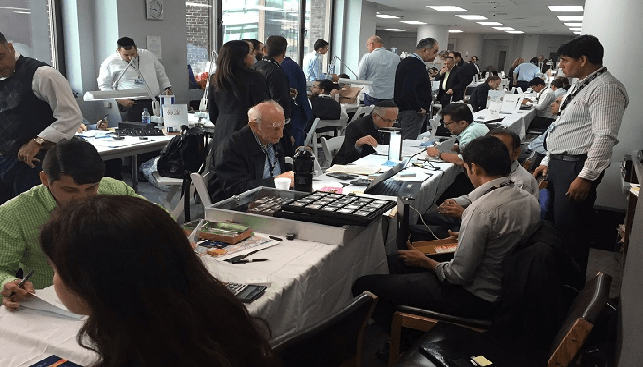 Registration for buyers to attend the fifth edition of the Israel Diamond Week in New York from October 31 – November 2, 2016 is now underway. The organizers, the Diamond Dealers Club of New York (DDC) and the Israel Diamond Exchange (IDE), are inviting bourse members and other buyers from around the United States and beyond to take part in this exciting annual diamond trading platform.
The event will once again be held on the trading floor of the DDC at 580 Fifth Avenue in midtown Manhattan. Over 100 Israeli diamond companies will be featured along with dozens of DDC members, offering a wide selection of goods at a wide variety of price points. The organizers are confident that several hundred diamond buyers, jewelry manufacturers and retailers will attend the event.
IDE President Yoram Dvash said, "Based on past experience, the Israel Diamond Week in New York is an exceptional opportunity for buyers to source diamonds right before the busy holiday season. We've found that it has become a key event for members of other bourses and jewelers who appreciate the huge selection, the convenience and the timing," he said.
DDC President Reuven Kaufman said, "Israel Diamond Week is an exciting event for DDC members as well as for our Israeli counterparts. It is a great trading platform and opportunity to create successful business relationships. There is no other diamond trade event like it in the United States."
Registration for the Israel Diamond Week in New York is free for bourse members and approved members of the trade. Press here to access the registration form.