KP: VALUE OF ROUGH DIAMONDS DOWN, PRODUCTION UP IN 2016
Kp's report shows that the total value of rough diamonds produced in 2016 fell 11%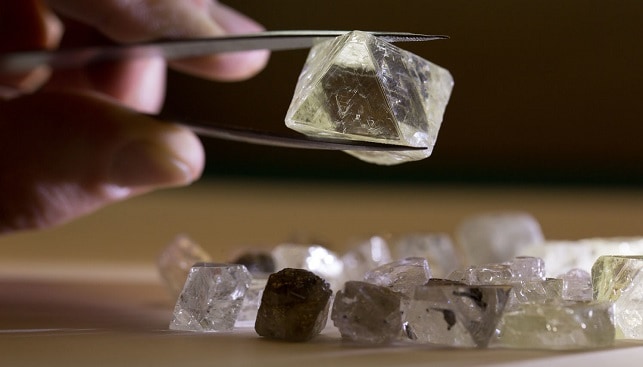 A report by The Kimberley Process, quoted by Rough & Polished, states that the total value of rough diamonds produced in 2016 fell 11% year-on-year, totaling $12.4 billion. However, "global production volume leaped 5% to 134.1 million carats", according to the report. The average price slid 15% to $92 per carat.
In terms of production, Russia was the largest producer, although the value of stones produced by the country in 2016 dropped 16% to total $3.58 billion. Russia contributed 30% of the global production (40.3 million carats). Botswana came in second. The African country's production fell 4.7% year-on-year to $2.85 billion. Canada, third on the list, produced 17% less than in 2015, its production totaling $1.4 billion. South Africa, in fourth place, produced 10% less ($1.25 billion).
The rest of the top 10 countries are: Angola in fifth place, then Namibia, Lesotho, DRC Congo, Australia and Sierra Leone.