SARINE: SOURCING AND TRACEABILITY GETTING WELCOME FOCUS
Sarine: major miners and retailers are focusing more on issues ensuring the industry's "stature"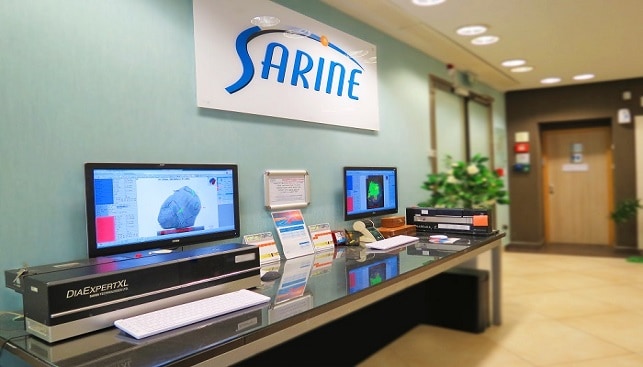 Israel-based Sarine Technologies Ltd has issued a press release welcoming what it calls "the major industry focus at the JCK Las Vegas 2018 trade show" over the issue of responsible diamond sourcing and provenance traceability.
According to Sarine, major miners such as De Beers, Alrosa and Dominion "all commented on the growing importance of diamond traceability". In addition to diamond miners' concern, major jewelry retailers such as Tiffany and Signet have also "responded very positively to these issues". According to Sarine, Tiffany's Senior Vice President and General Counsel, Leigh Harlan, told Bill Weisel, Sarine's General Counsel, "Tiffany itself has faced infringement issues, making the company acutely aware of the importance of rigorously protecting and enforcing intellectual property rights".
David Block, Sarine Group's CEO, commented: "We are extremely pleased that the issue of responsible sourcing and provenance traceability are receiving the attention they are, as it is key to ensuring the diamond industry's implicit stature, and explicitly the polished diamonds' allure to the modern informed consumer. Sarine will continue to aggressively protect its IP and work with industry organizations and retailers to ensure that polished diamonds are procured in a responsible manner".