SOTHEBY'S TO SELL JEWELRY FROM MARJORIE FISHER'S PRIVATE COLLECTION
Sotheby's is offering property from the collection of philanthropist and collector Marjorie S. Fishe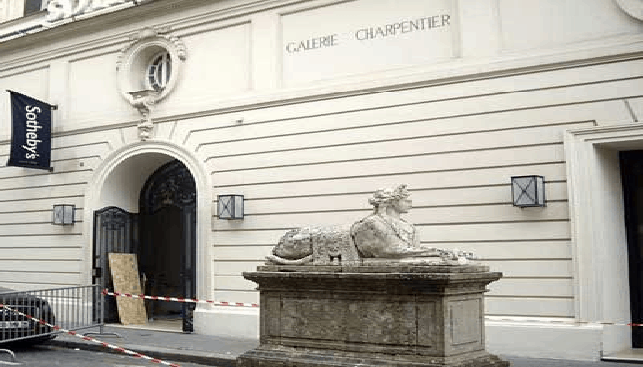 Sotheby's is offering property from the collection of philanthropist and collector Marjorie S. Fisher, Diamond World reports. This including jewelry, furniture and fine art in various sales which will begin this fall in New York. Magnificent Jewels & Fine Jewels sales are slated in December between 8 and 9, respectively.
The collection of includes a celestial-inspired silver, gold and diamond tiara made circa 1890, a mid-century sapphire and diamond 'Wrapped Heart' brooch by Verdura and a pair of 21st century Chrysoprase, pink opal and diamond earclips by JAR.
There are over 40 designers represented in the collection including Van Cleef & Arpels, Tiffany & Co., David Webb and more. Many of the jewels have storied and distinguished provenance, having formerly been in the collection of other celebrated philanthropists.