Moriah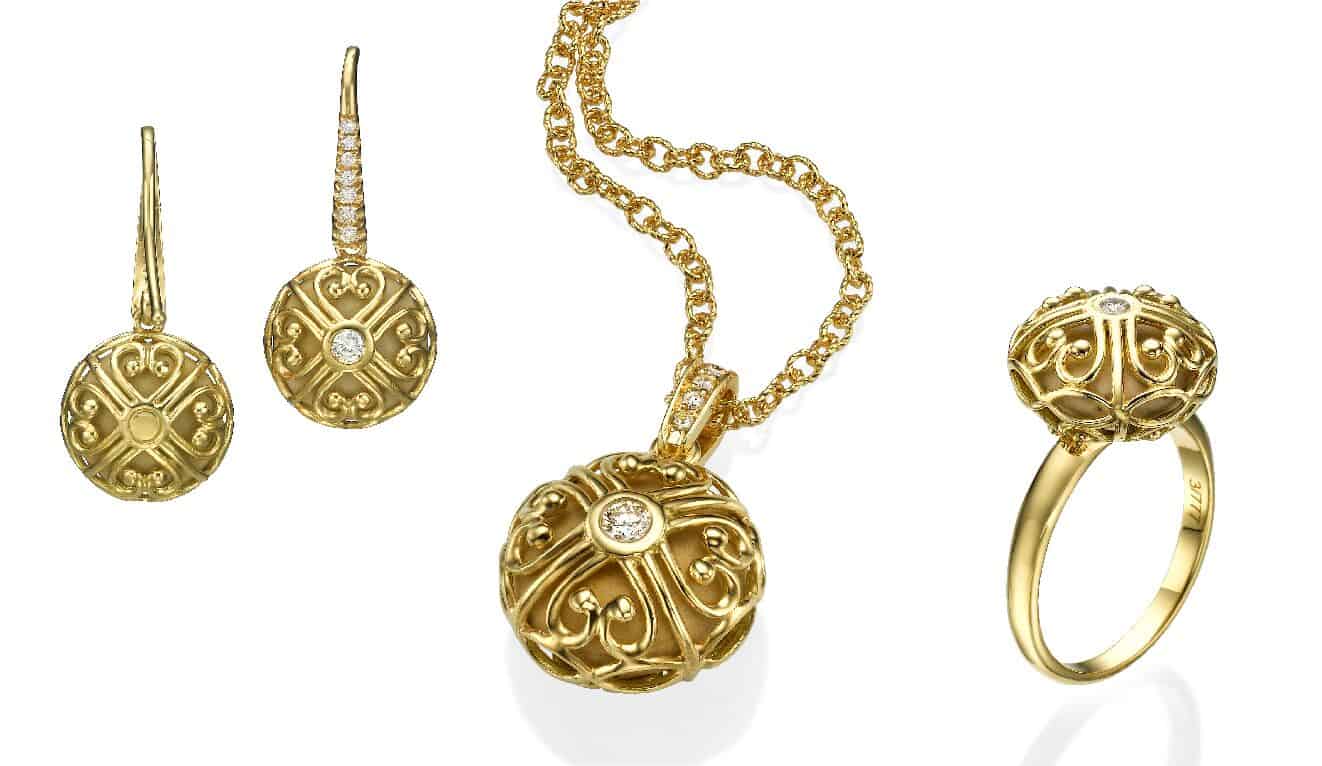 This "Secret Hearts" pendant consists of 4 hearts surrounding a large central diamond. The hearts guard a round piece of Moriah stone.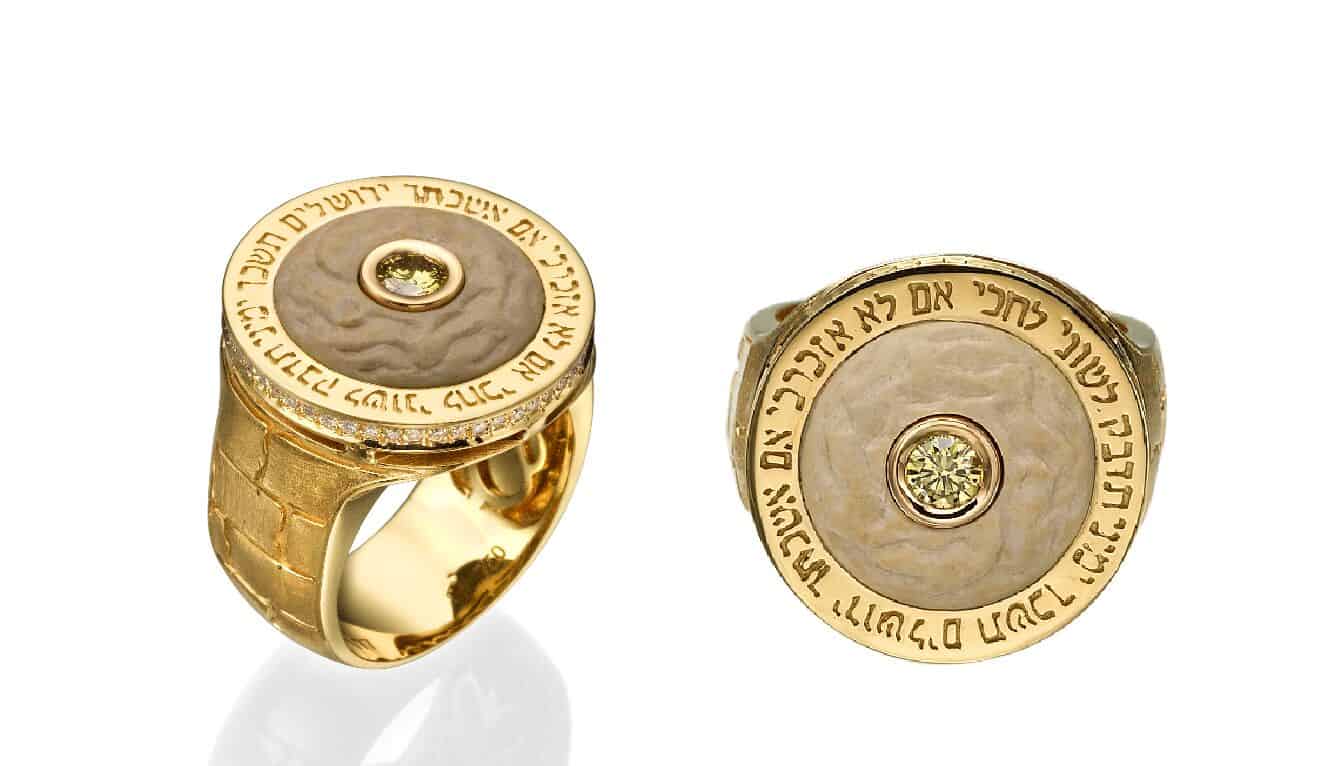 The 'Sacred Kotel Ring' has the biblical phrase "If I forget thee, O Jerusalem" engraved on it. This phrase is said at every Jewish wedding and strongly connects the Jewish people to Jerusalem. The ring is made from 18K gold combined with Moriah stone and a yellow diamond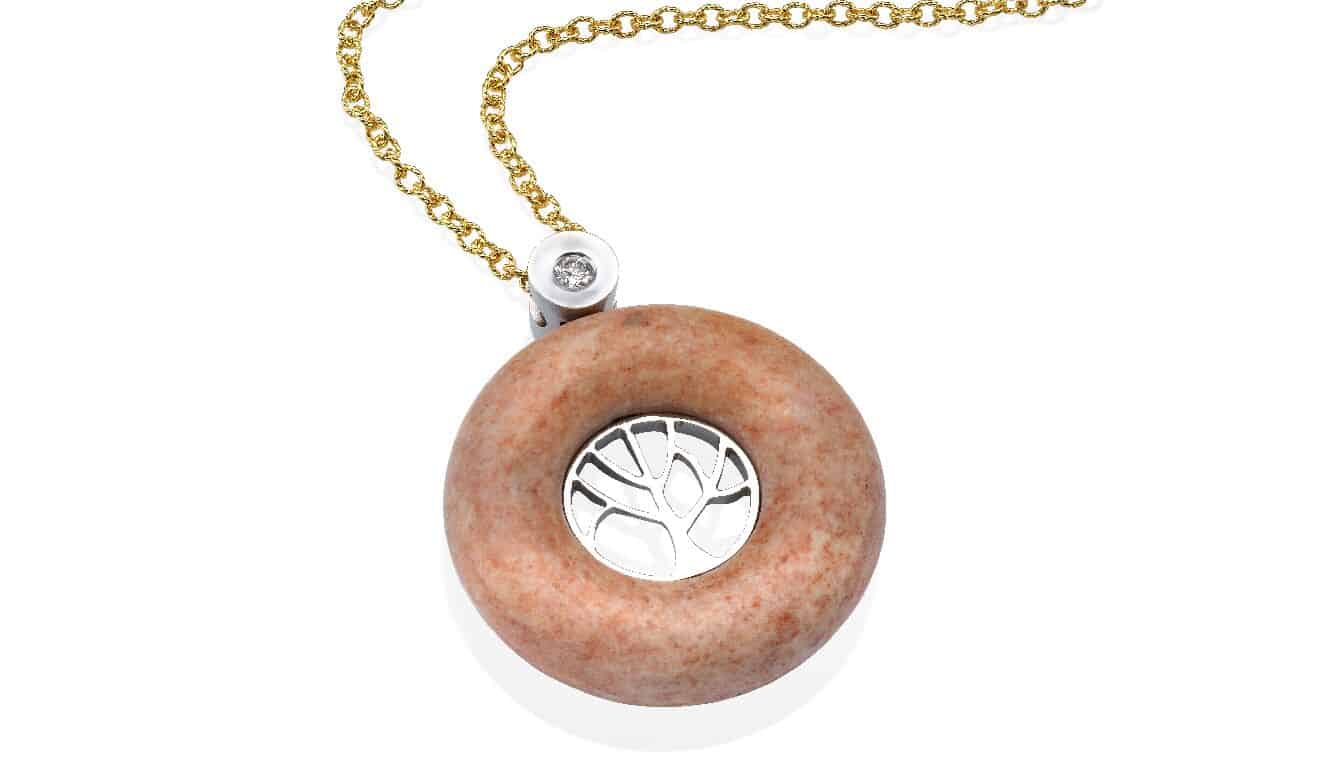 The Moriah collection includes faith-based jewelry with a universal appeal. The Tree of Life, Circle of Faith and Inbal Collection, all carry a strong spiritual message. The Tree of Life has been adopted by faiths around the world.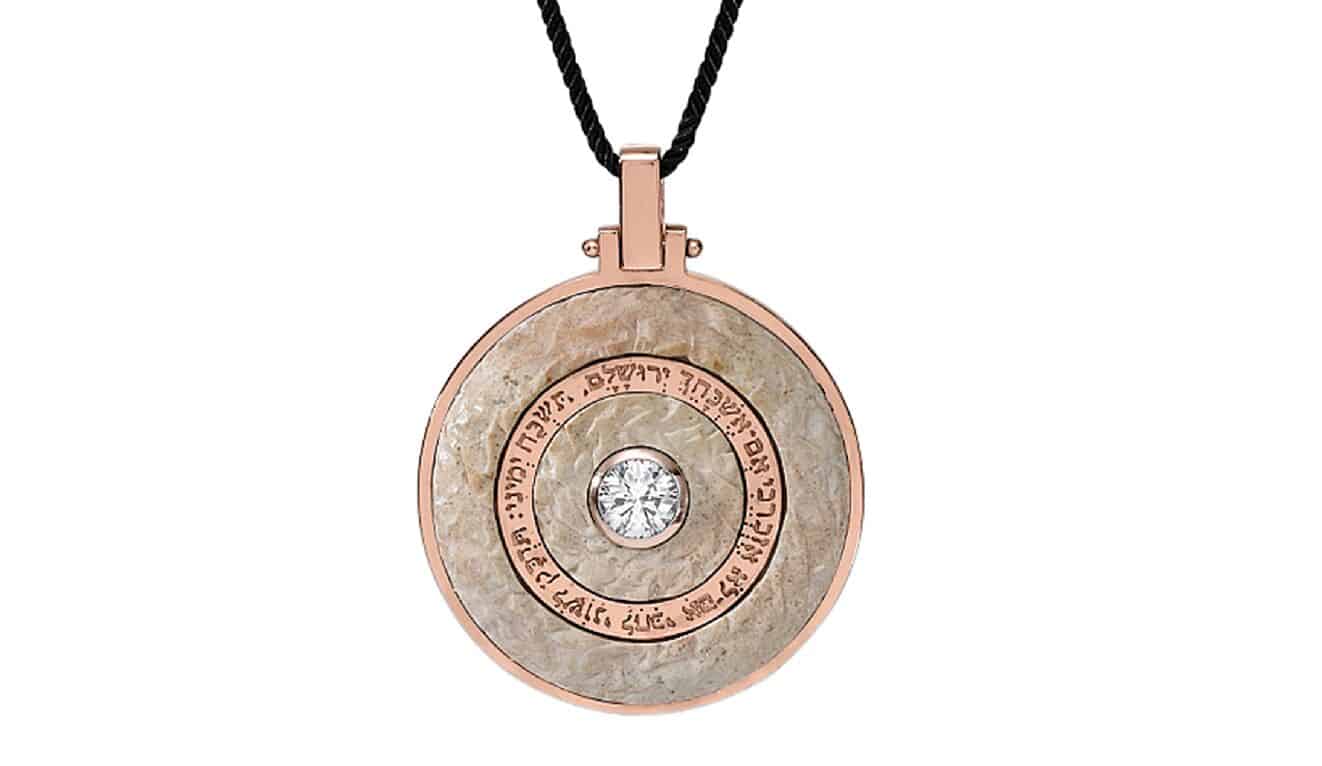 As can be seen in the pendant, the proverb is engraved into white 18K gold and is surrounded on either side by Moriah stone. At the center, a large diamond adds a sense of eternity to the piece.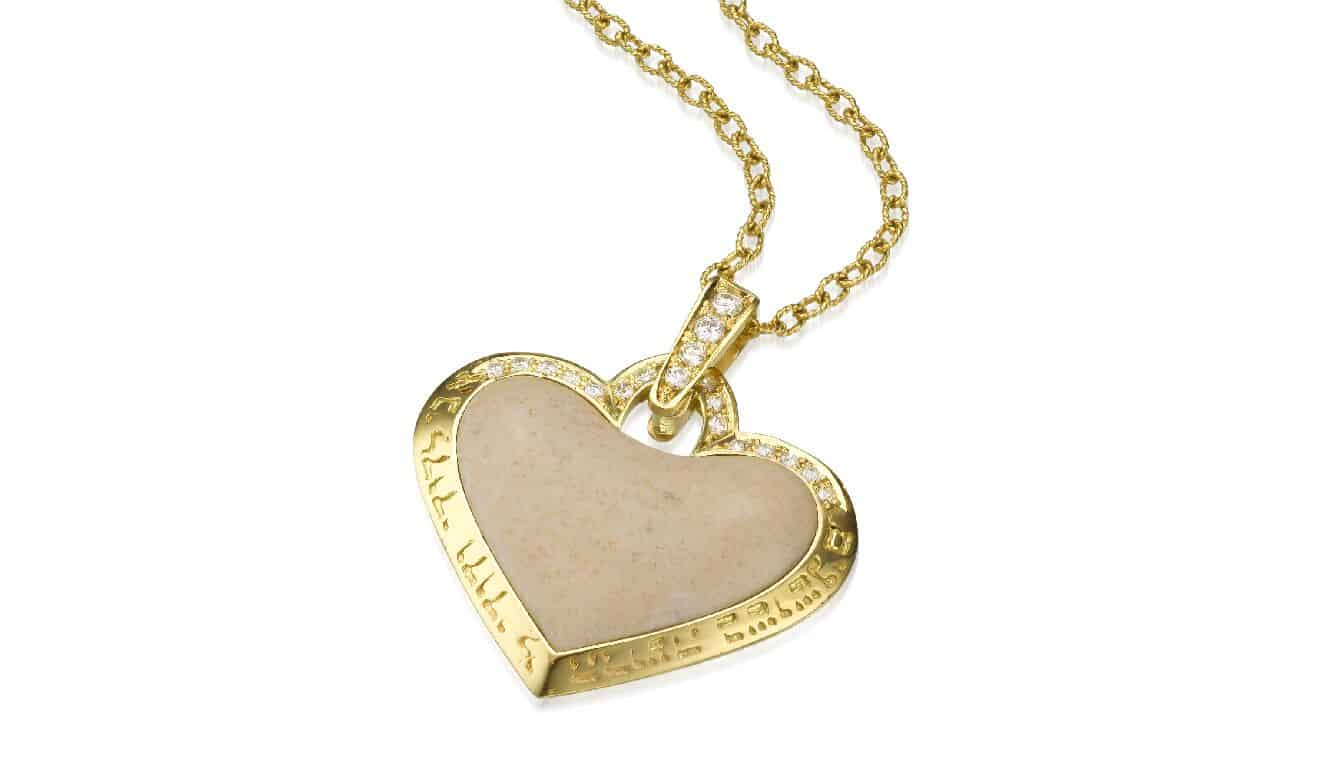 This necklace is called the "Song of the Heart". It has a special engraving in Hebrew which translates to: "I am my beloved's, and my beloved is mine". This is a biblical quote which expresses eternal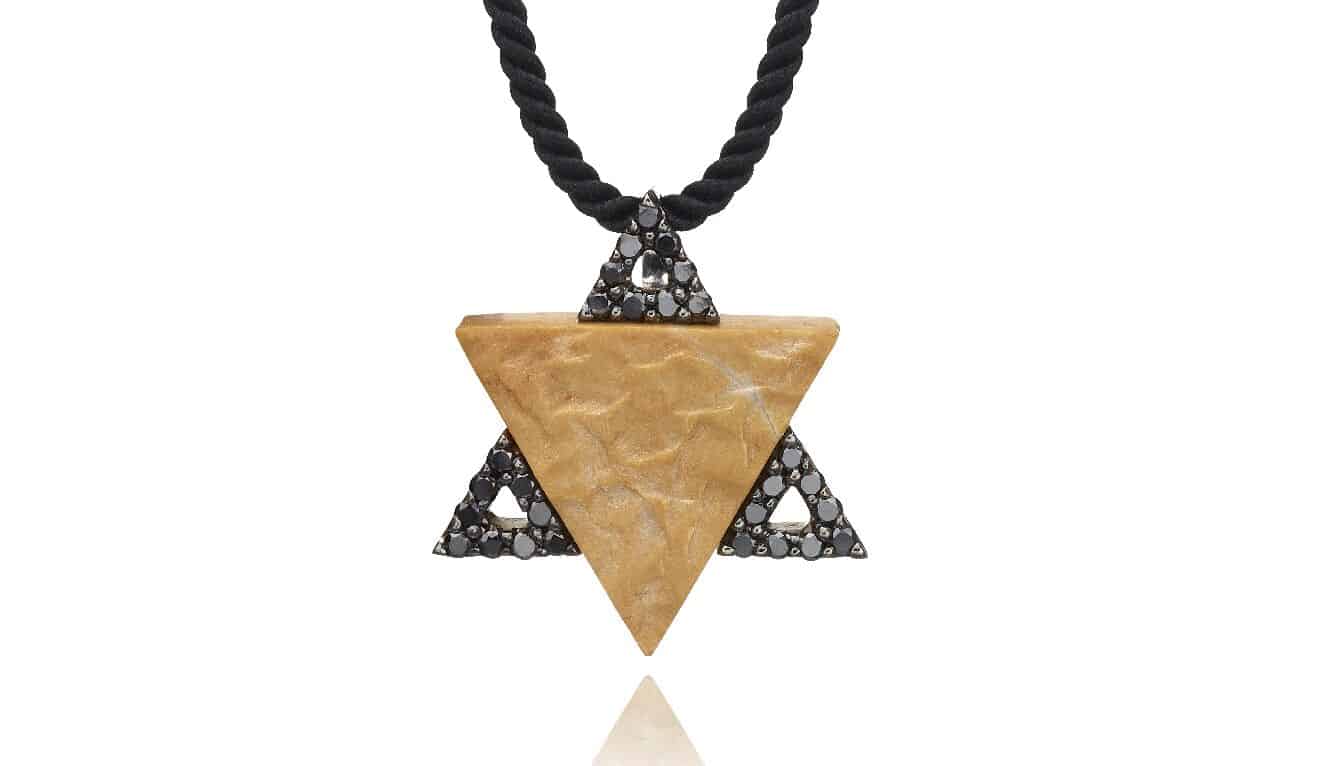 This Magen David designed by Moriah combines black diamonds with Moriah stone. The black diamonds, set in 18K white gold, give the piece a more masculine look and therefore make it a more appropriate Bar Mitzvah gift.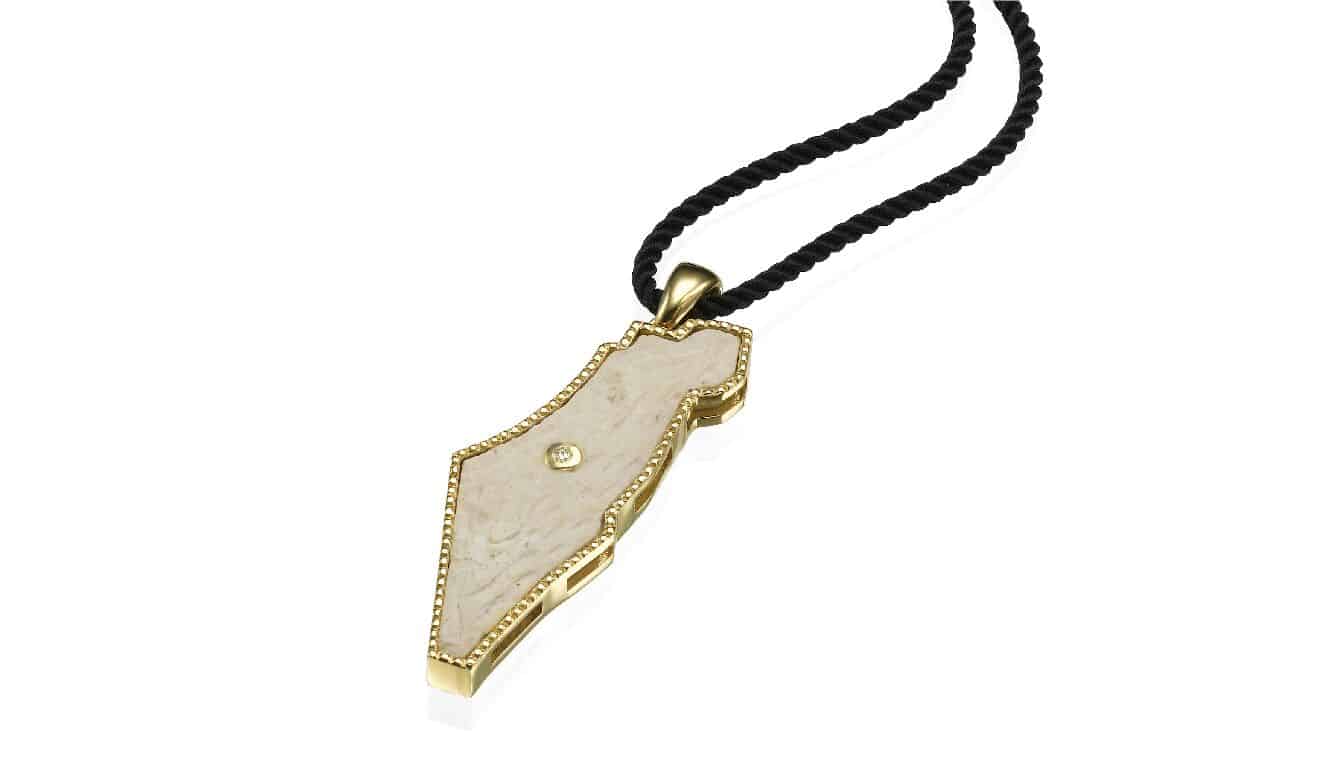 Zion at Heart pendant: In this unique piece of Judaica, the land of Israel is carved out of Moriah stone and is surrounded by 14K yellow gold. A singular diamond has been placed where Jerusalem is located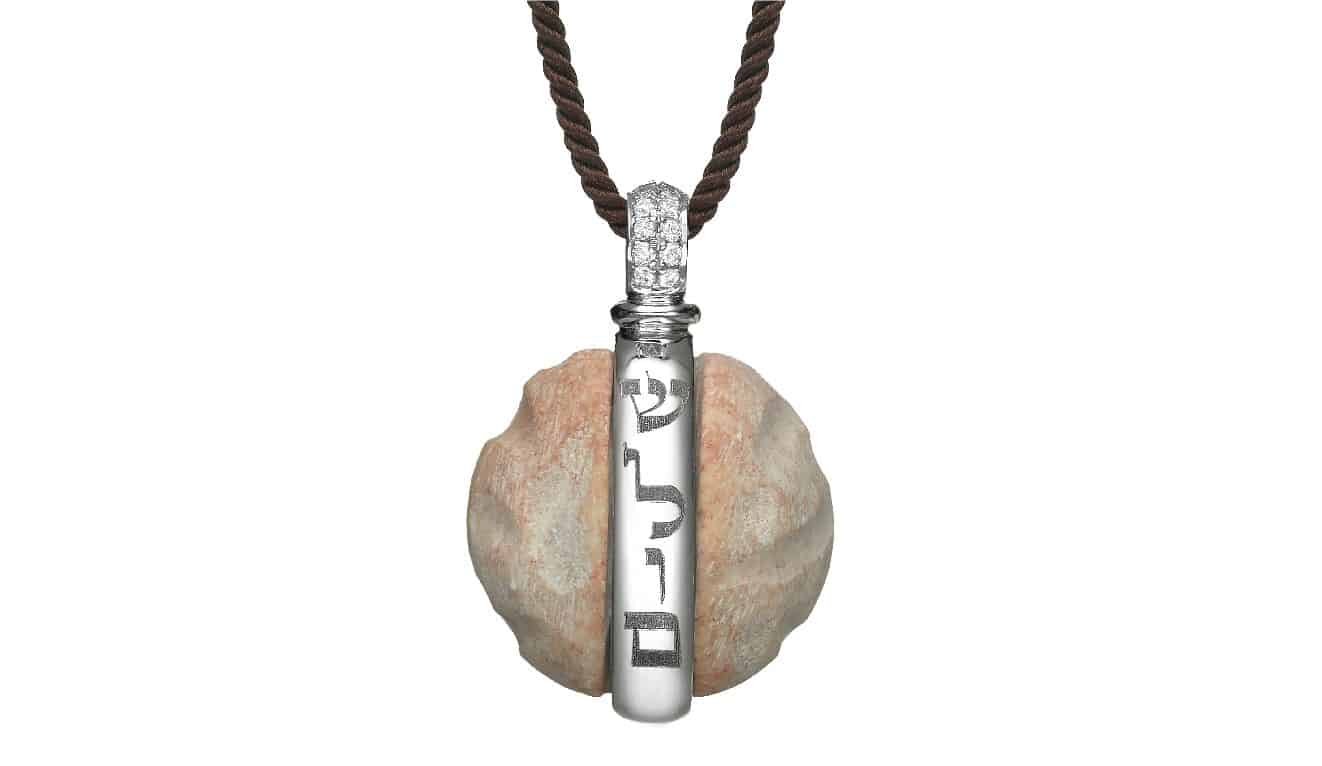 The Moriah Shalom pendant is made from a circular piece of Moriah stone combined with 18K gold and diamonds. At the center of the piece is a vertical gold strip with the word Shalom in Hebrew engraved into it.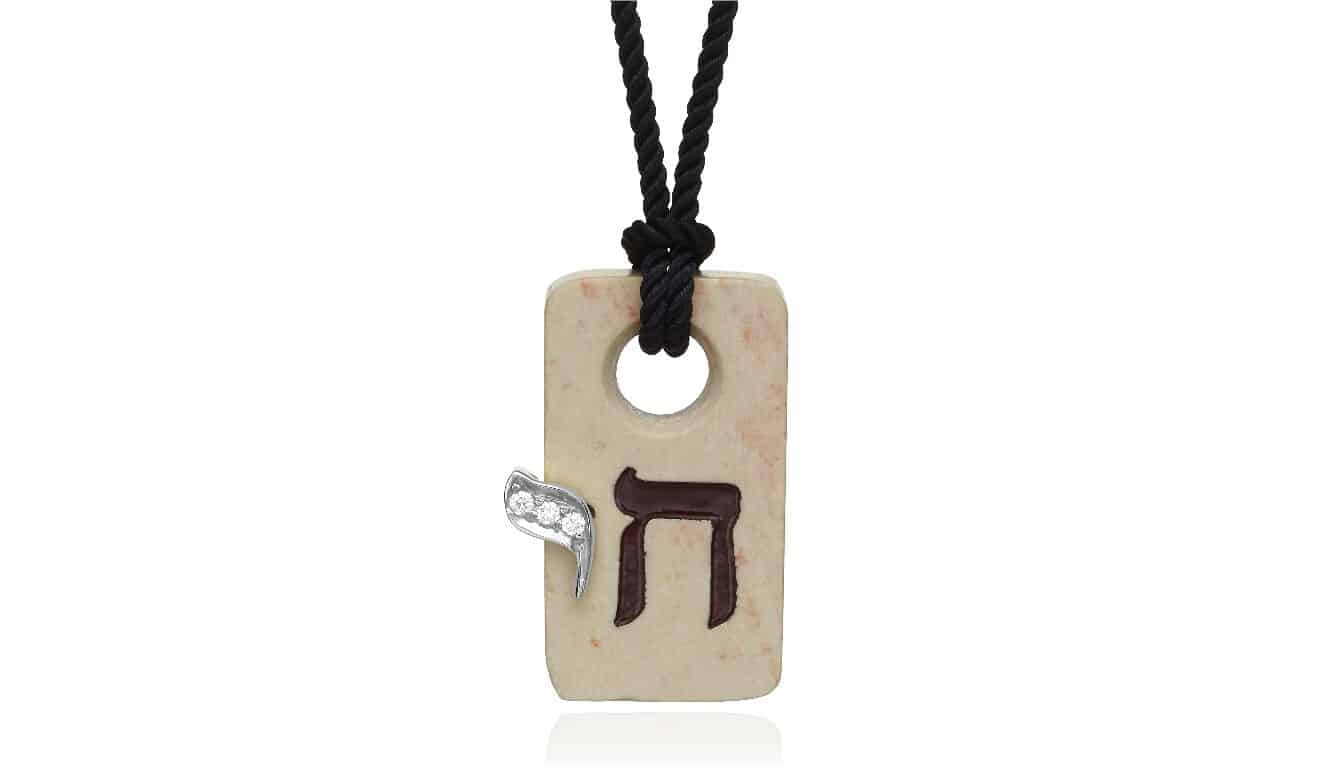 Chai in Hebrew means 'alive' or 'living'. It is composed of two Hebrew letters- Chet and Yud. The letters also have a geometrical value of 18 – Chet having a value of 8 and Yud having a value of 10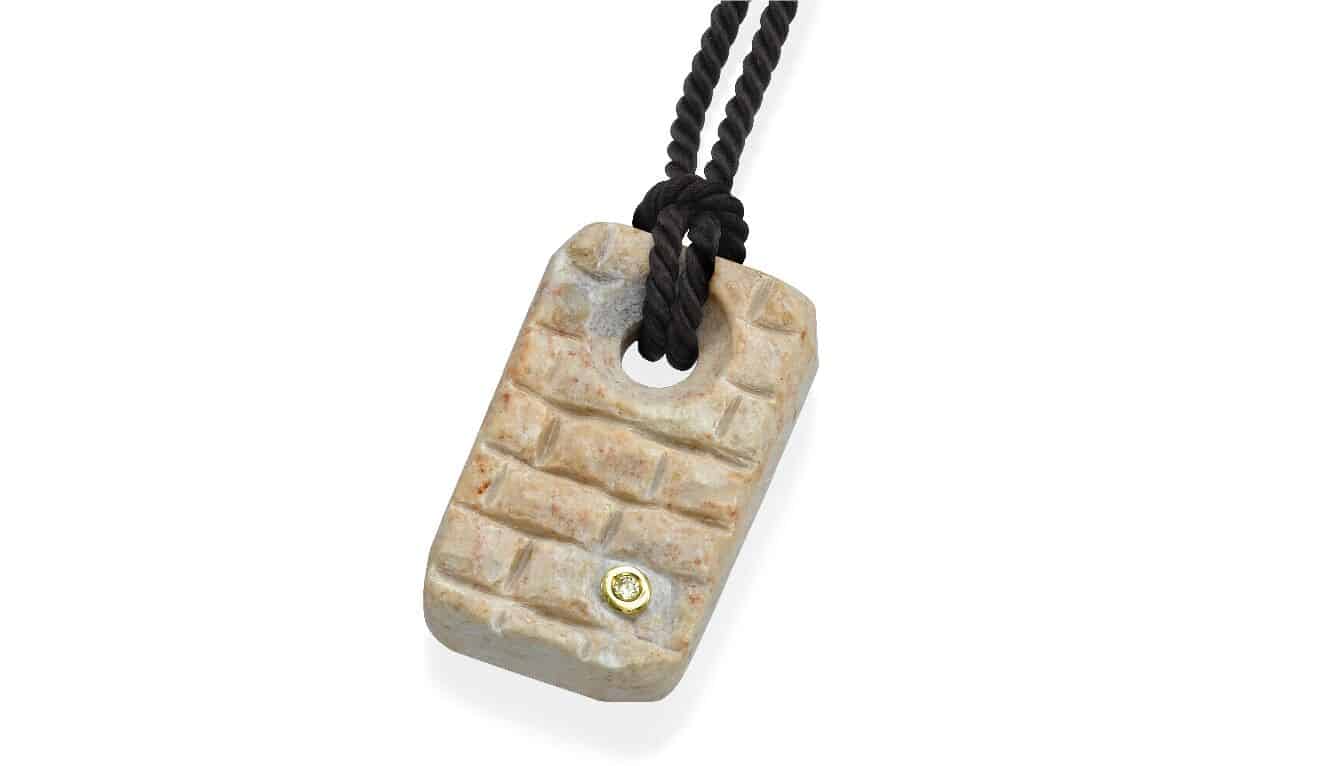 The Kotel or Western Wall, is the holiest site for the Jewish people. It is said that God's spirit is ever present at the Kotel and millions of Jewish people visit it every year to pray and connect with God.