AGD DIAMONDS SALES RISE 35% IN 2018
AGD DIAMONDS SALES RISE 35% IN 2018
From January to November of 2018, AGD Diamonds raked in $280 million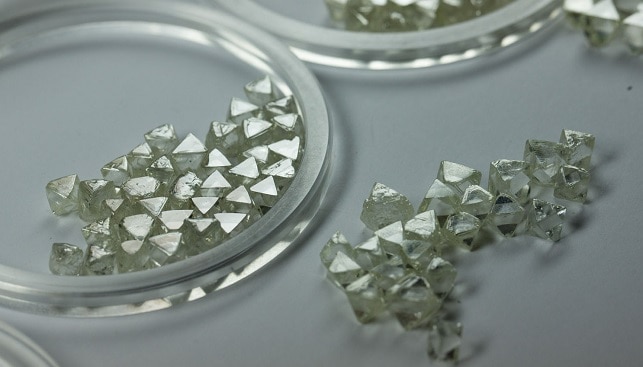 Russian mining company AGD Diamonds has reported that in 2018 it recovered 3,433,000 tons of ore from the mine. From January to November of 2018, AGD Diamonds raked in 18.932 billion rubles (about $280 million) from diamond sales – up 35% year-on-year.
According to Rough & Polished, among the diamonds that the company mined in 2018 were five exclusive gem-quality stones with a total weight of 201.47 carats. The largest of these, named after Russian geologist Nikolay Koltsov, weighed 57.03 carats.
In its last auction for 2018 held in December, AGD Diamonds raked in more than $25 million "from sales on the e-trading platform of its subsidiary, Grib Diamonds in Antwerp".