ANGOLA'S ROUGH SALES DIP IN Q3 2018
ANGOLA'S ROUGH SALES DIP IN Q3 2018
Angola has raked in $264 million from rough sales - down 16.6% year-on-year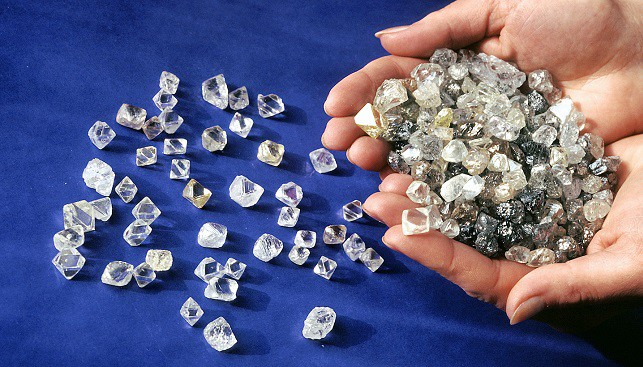 Angola has raked in $264 million from rough diamond sales in the third quarter of 2018 – down 16.6% year-on-year, Rough & Polished reports.
Eugénio Bravo da Rosa, Head of Angola's diamond trading company Sodiam, said in an interview with Macauhub that 1.5 million carats of rough diamonds were sold during the period at an average price of $176 per carat. In 2017, Angola sold 9 million carats of diamonds for $1.1 billion.
Back in July, the Angolan Council of Ministers has approved a new policy regarding the sale of its rough diamonds in an attempt "to stimulate more investments in the production of the precious stones, as well as to open the market to all those interested in it". This, according to Mineral Resources and Petroleum Minister Diamantino Azevedo, quoted in Mining Weekly. Previously, diamonds could only be sold to "preferred clients" – a restricted group of companies that bought the country's entire production.