ISRAEL DIAMOND EXCHANGE HOSTS WFDB PRESIDENTS MEETING
The Presidents Meeting saw the arrival of 14 of the world's leading diamond bourses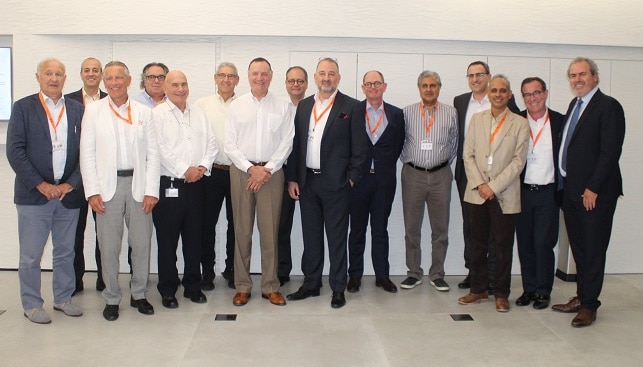 Israel Diamond Exchange (IDE) President Yoram Dvash hosted the Presidents Meeting of the World Federation of Diamond Bourses (WFDB) at the IDE earlier this week (June 24). The conference featured discussions on a myriad of issues, among them the rise in rough prices, trade collaborations, international trade, and the future of the global diamond industry.
The Presidents Meeting saw the arrival of 14 of the world's leading diamond bourses, including WFDB President Ernie Blom; President of the Dubai Diamond Exchange Martin Leake; Bharat Diamond Bourse President Anoop Mehta; President of the Los Angeles Diamond Club Moshe Salem; President of the Diamond Dealers Club of Australia Rami Baron; Chairman of the Rapaport Group Martin Rapaport; WFDB Special Adviser Peter Meeus; Chairman of the WFDB Legal Committee Meir Wertheim; and other dignitaries.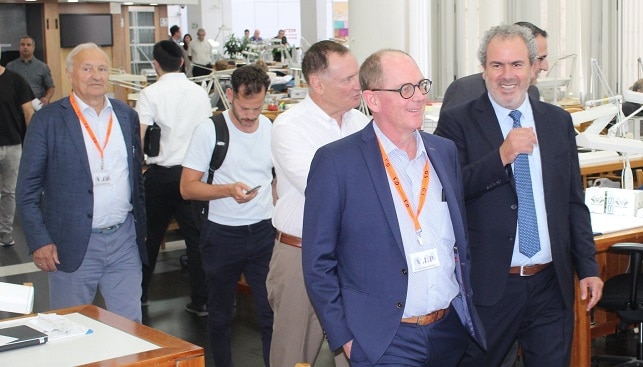 IDE President Yoram Dvash opened the conference by saying that it "focuses on the marketing of diamonds in digital platforms, including social media, and the rise of online jewellery sales".
After the meeting, Dvash wrote on the IDE Facebook page: "The arrival of so many industry leaders is a testament of the importance and power of the Israeli bourse. The presidents were highly impressed by the bourse and its innovations. Throughout the day, we discussed several important issues, such as creating an action plan for the federation, the challenges our industry faces, how to deal with the dissemination of synthetics, and more. We also surprised our guests with two videos explaining the differences between natural and synthetic stones – the first bourse in the world to produce such material. These videos will be sent to our friends in Israel and around the world". Dvash added that Martin Rapaport spoke of the challenges facing the global diamond industry.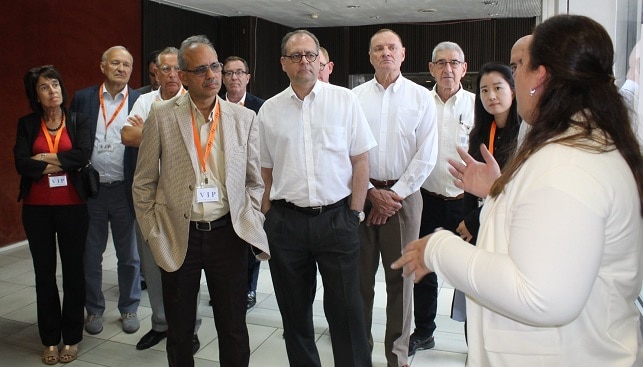 During the day, the guests toured the bourse, including the tech center, the auction center and more. "I see this conference as further positioning the IDE as a global leader in the industry", Dvash concluded.