7TH INTERNATIONAL DIAMOND WEEK OPENS AT IDE
IDWI, which opens today at the IDE, hosts 500 buyers from 30 countries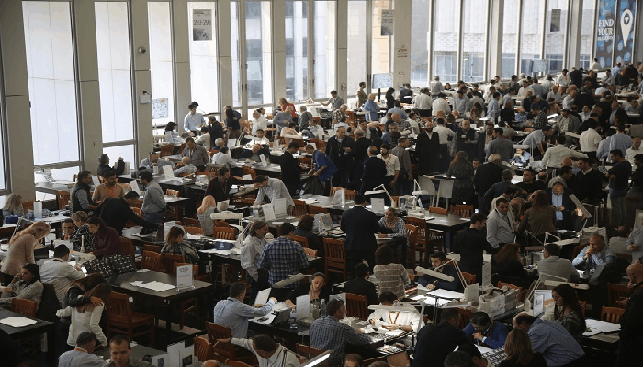 The International Diamond Week, which opens today (Monday) is being held in Israel for the seventh consecutive year. The event, scheduled to run until February 7, hosts 500 buyers from 30 countries and features about 200 diamond and jewelry companies that exhibit their wares at the Israeli Diamond Exchange's trading hall.
International Diamond Week is the only diamond show in the world that takes place on an active diamond trading floor, which transforms itself into an exhibition hall. The list of exhibitors this year also includes about 30 diamond companies that manufacture jewelry, to which a separate part is devoted in the hall.
The get-diamonds.shows website operates alongside the exhibition, allowing visitors and participants to search for diamonds showed by exhibitors.
As part of International Diamond Week, the Israeli Diamond Exchange will introduce two new technological projects: an online store on the Alibaba website, and an innovation center that serves as a technological incubator for startups in the diamond industry.
The online store on Alibaba, the world's largest online retailer, will feature some 150 Israeli diamond companies and will allow buyers and jewelers from around the world to purchase diamonds from Israeli companies.
The Technological incubator is an innovation center that provides financial and organizational support for startups developing technologies relevant to the diamond industry. The center will provide special assistance to Israeli and foreign startups that are in the initial stages of development.
We wish the exhibitors and guests a successful exhibition.