REGISTRATION NOW OPEN FOR IDWI IN FEBRUARY
Registration has opened for the sixth International Diamond Week in Israel (IDWI), which will be held from February 13 to 16, 2017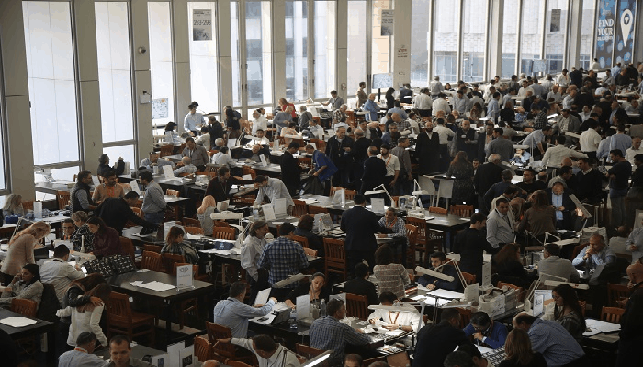 Registration has opened for the sixth International Diamond Week in Israel (IDWI), which will be held from February 13 to 16, 2017, on the trading floor of the Israel Diamond Exchange (IDE). Today's announcement is the opening shot in the run-up to the event, which promises to be significantly expanded and enriched over previous editions, the IDE said in a statement.
By popular request, the next IDWI will be held in a revised format. Trading will take place on the bourse floor from Monday to Wednesday, and Thursday will be open for individual meetings as well as free sightseeing tours to Jerusalem and the Dead Sea.
According to IDE President Yoram Dvash, the upcoming IDWI will attract many more international diamantaires than in the past. Dvash says that he is calling on members of all diamond bourses affiliated to the World Federation of Diamond Bourses (WFDB) to attend the event. "This year we are working in cooperation with the WFDB to bring members of all the bourses, making this a truly "interbourse" event", he said.
Haim Volner, the incoming chairman of IDWI, said that he was confident that the next International Diamond Week would be bigger and better than previous ones. "IDWI has established a reputation as a prime trading opportunity for diamond dealers. We have upgraded the event with a new format and other new features, which we'll announce later on".
Click here for further information