Staying Connected: The September HK shows 2019 online
Instagram stories and constant updates: Watch the Hong Kong Show from a different angle
The Israel Diamond Pavilion at the recently concluded September Hong Kong Jewellery & Gem Fair (September 16-20) drew a great amount of interest from visitors. The pavilion measured 900 square meters and hosted 59 Israeli diamond companies. A spacious lounge at its center featured "Get Diamonds Show" terminals, which enabled buyers to search a computerized database of all goods offered by Israeli exhibitors at the show.
President of the Israel Diamond Exchange (IDE), Yoram Dvash, commented: "We had good traffic for most of the time, and the Israeli companies enjoyed interest from many buyers". He added that the show exceeded expectations, given the political unrest and the ongoing protests in Hong Kong.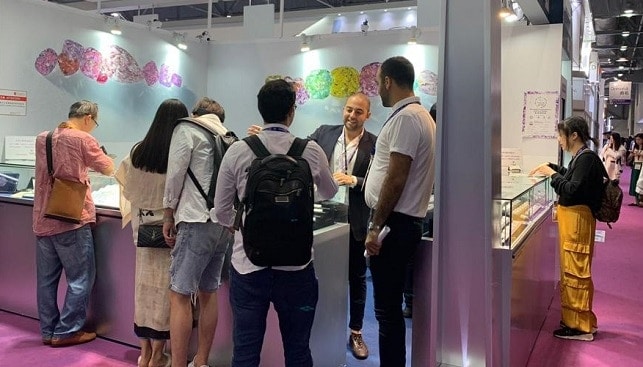 Throughout the show, the new media team of the Israel Diamond Institute (IDI) posted updates on the show and the activities at the Israel Diamond Pavilion on different social media platforms. They have also engaged with customers online, drawing buyers to visit the pavilion. The posts and videos raked thousands of views. Here are some of IDI's digital activities during the show: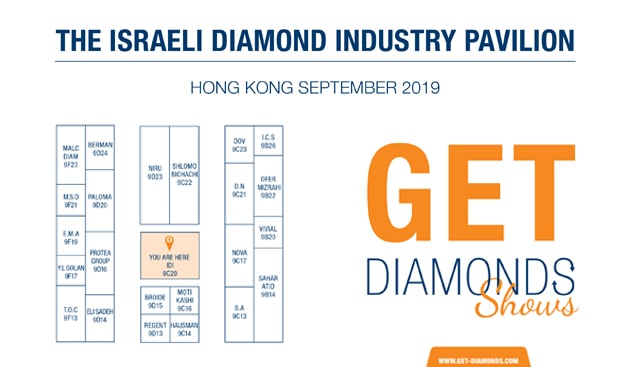 In this digital age, the diamond and jewellery industries must integrate online marketing in their promotional activities. The IDI will continue to strengthen its online presence with the aim of supporting and promoting the Israeli diamond industry – at all times, and in all places.