ANALYSIS: IS THE ARGYLE DIAMOND DREAM DRAWING TO AN END?
According to a GIA analyst, the prices of the more commercial stones by Argyle must rise for the mine to remain open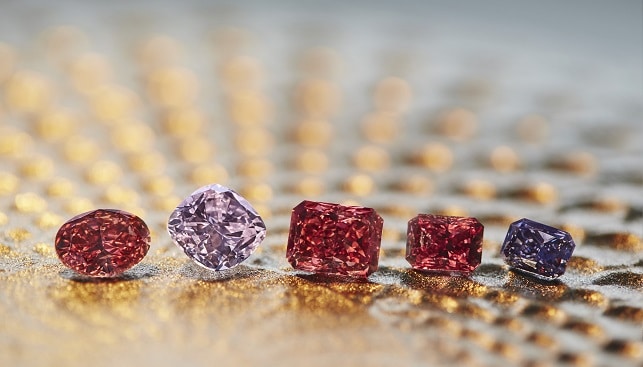 In a recent article on the GIA website, senior industry analyst at GIA Russell Shor discusses the latest announcement by Rio Tinto that the mine life of the famous Argyle mine in Australia has been shortened to 2020. According to Shor, the prices of the more commercial stones the mine produces must rise for the mine to remain open.
While Argyle is famous for the 100 carats or so of the fancy pink, red and other strongly colored diamonds Rio Tinto offers each year, the "vast majority" of the production at Argyle "comprises lower quality diamonds under 0.15 carats that are used in promotional jewelry". These, however, "have declined slightly in the five years since the mining company completed its estimated $1 billion underground redevelopment", says Shor.
In March, Rio Tinto estimated Argyle Ore Reserves decreased by 13Mt (million tonnes) – from 29Mt to 16Mt. These numbers includes depletion of almost 5Mt due to production activities in 2017. Therefore, Rio Tinto has adopted a "a more conservative view on future production performance, grade and economic shut-off criteria", saying that the remaining reserves underpin the operation of the mine until 2020.
Rio Tinto added: "Following further reviews of resource development potential, and with the reduction in the Argyle Ore Reserve and the limited remaining mine life, the other mineralised deposits at Argyle do not demonstrate economic prospects and are not scheduled for production. As such, Argyle Mineral Resources, exclusive of Ore Reserves, decreased from 15Mt to 0Mt".
Closing the mine, Shor adds, could negatively impact "economic difficulty in several cities in India that specialize in cutting Argyle goods and possibly create shortages in the very low end goods that sustain the commercial jewelry market, especially in the U.S".