BOTSWANA DIAMONDS TO DRILL "EXCITING NEW KIMBERLITE" IN SA
The miner says that sampling suggests "high-grade kimberlite pipes" in the area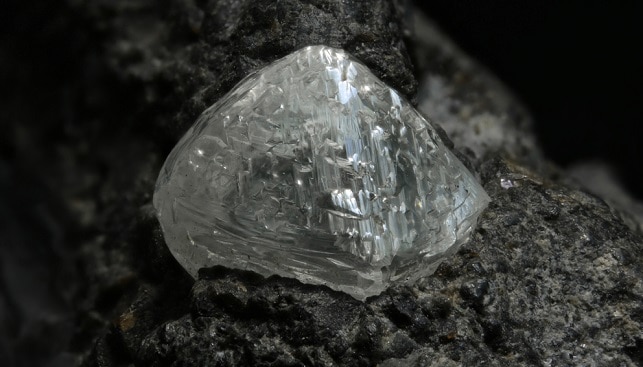 Botswana Diamonds will soon begin to drill at its recently discovered Ontevreden diamond project in South Africa, Mining Weekly reports. The Ontevreden kimberlite pipe is close to the Helam diamond mine, owned and operated by Petra Diamonds. According to the same report, Helam "has grades of more than 500 carats per hundred tonnes".
Botswana Diamonds said that "sampling at the Ontevreden kimberlite had found abundant G10, G9 and eclogitic garnets typically seen in high-grade kimberlite pipes".
Chairperson John Teelin commented: "The exciting new kimberlite discovery at Ontevreden continues to entice. Samples from the surface contain significant quantities of G10 and G9 garnets – high-quality diamond indicator minerals frequently found at high-grade kimberlite pipes".