HARRY OPPENHEIMER DIAMOND MUSEUM EXHIBITS RARE EGYPTIAN SCARABS
HARRY OPPENHEIMER DIAMOND MUSEUM EXHIBITS RARE EGYPTIAN SCARABS
The Harry Oppenheimer Diamond Museum in Ramat Gan will open a new exhibition of rare Egyptian scarabs made from gemstones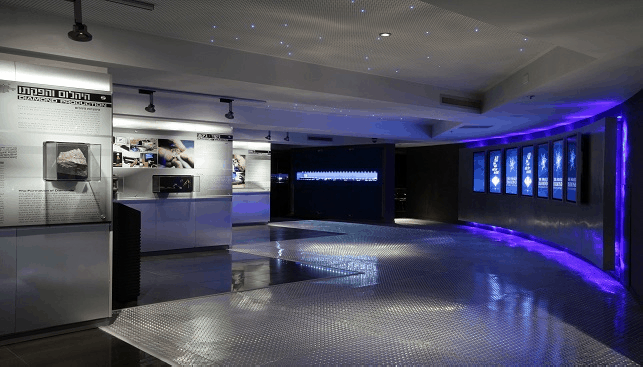 Ramat Gan, Israel, November 2, 2015: The Harry Oppenheimer Diamond Museum in Ramat Gan will open a new exhibition of rare Egyptian scarabs made from gemstones on November 23, 2015. The exhibition, entitled Protective Force: Egyptian Scarabs from Gemstones, will explore the significant role of gemstones in ancient Egyptian culture as well as the fascination with scarabs throughout history.
The scarabs featured in the exhibition are from the collections of the Israel Museum, but have not been displayed. They include scarabs made from various gemstones, some bearing special inscriptions, as well as other amulets. In addition, the exhibition features Victorian jewelry set with ancient scarabs, which shows the fascination in these amulets even in modern cultures.
Scarabs were the most popular amulets in ancient Egypt, from the time of the Middle Kingdom until the Ptolemaic Period. Based on the image of the dung beetle, they were seen to represent the heavenly cycle of rebirth and therefore signified renewed growth. Primarily used as amulets for protection or good luck, scarabs were often used in ceremonies and were buried with the dead. In addition scarabs were used as personal or administrative seals or were incorporated into jewelry.
The Sarah and Ben Zion Harel Collection of minerals and gemstones, which is part of the museum's permanent collection, allows a glimpse into the stones revered in Egypt of the Pharaohs. The scarabs in the exhibition were made of gemstones similar to those in the collection, gemstones that the ancient Egyptians thought possessed magical powers according to their color. Carnelian, jasper and lapis-lazuli were especially popular. These gems were very precious to the ancient Egyptians, while today they are classified as semi-precious. The magical powers of scarab amulets were often strengthened by inscriptions and symbols which were engraved on their flat sides.
Ancient Egyptian culture used jewelry in every facet of life. It was worn by both men and women and could symbolize standing in the community or distinction in military or civil service. Moreover, since it was believed to possess magical powers, jewelry was used as a talisman for good luck or protection for the living or for the dead.
During the Victorian period in England, Egypt became a British protectorate, which inspired great interest in ancient Egyptian culture. Ancient scarabs were often incorporated into modern Egyptian-styled jewelry or were copied using modern methods, considerably increasing their value and public interest in them.
The scarab was the most ubiquitous amulet in ancient Egypt, and was also adopted by neighboring cultures that the Egyptians invaded. In modern times the scarab has continued to fascinate due to beauty of them gemstones, the artistry of the ancients and the historical narratives they represent. The exhibition offers us a rare insight into the power and meaning of these amulets for the ancient Egyptians, as well as for other ancient cultures in the region.