ISRAEL'S DIAMOND TRADE STABILIZES IN 2018
ISRAEL'S DIAMOND TRADE STABILIZES IN 2018
For the first time since 2011, 2018 saw the Israeli diamond trade stabilize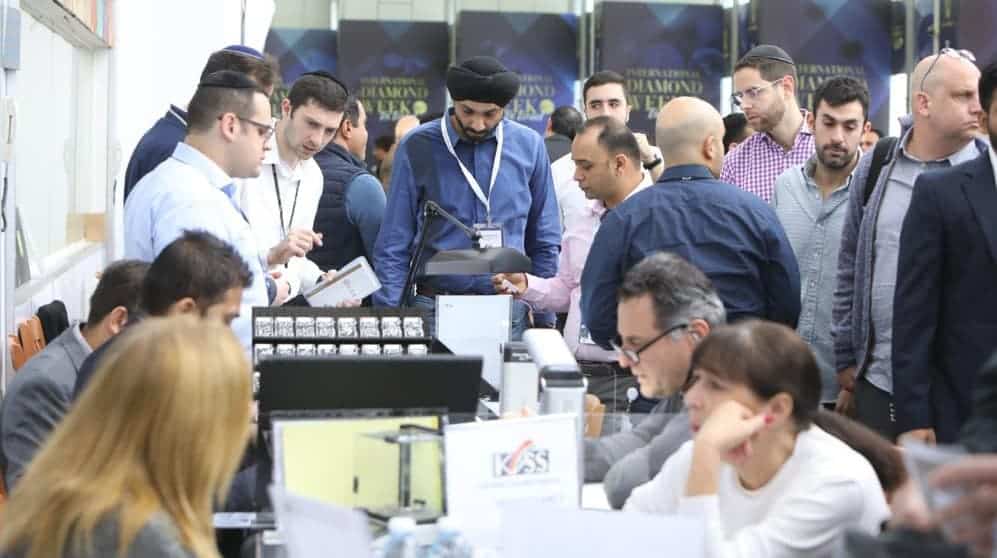 The Israel Diamonds, Gemstones and Jewelry Administration in the Ministry of Economy has published Israel's diamond exports and imports figures for 2018. Polished exports totaled about $4.483 billion, while polished imports totaled $3.044 billion. Rough exports totaled $2.253 billion, and rough imports totaled $2.656 billion.
For the first time since 2011, 2018 saw the Israeli diamond trade stabilize. According to the Gemstones and Jewelry Administration, extending the inspection period has brought an increase of 4.1% in the imports of polished diamonds. Rough exports went up 1.1%, and polished exports fell by 2.5%.
The US is still the primary market for gross polished exports with 48% of the market, followed by Hong Kong (28%), Switzerland (8%), Belgium (7%), the UK (3%) and other countries (6%).
"Cautious Optimism and Hope for the Industry's Future"
President of the Israel Diamond Exchange (IDE), Yoram Dvash, commented: "After a few years of crisis in the diamond industry, we've recently begun to feel cautiously optimistic, as well as hope for the future of our industry. Diamond exports in 2018 marked a slight increase year-on-year, although changes in the system of measurement mean that the actual increase isn't reflected in the data, which shows only a certain stabilization in polished exports. Either way, I'm very glad that the sharp decrease in exports has been stopped, and for the signs that our industry is headed for a brighter future in 2019".
Danny Tal, Director of the Diamonds, Gemstones and Jewelry Administration, said that during 2018, his office launched a comprehensive plan to support the Israeli diamond industry. The plan, he said, enables diamond traders to get credit in US dollars from a state-funded foundation. He added that the Diamonds, Gemstones and Jewelry Administration also launched an NIS 3 million marketing plan to promote diamond exports and develop the marketing in international markets.
Tal added that in lieu of the challenges in the industry and stronger competition from abroad, especially from the US, Hong Kong, India and Belgium, the government has eased several regulatory policies, enabling diamantaires to expand on returns of unrealized exports and make purchases after a 30-day inspection period. These policies enabled traders to realize their relative advantage, professional knowledge and business connections in the global market.
Tal also said that during 2018, dozens of diamond traders expanded their activities to include diamond jewellery design. This opened up new markets, both local and global, and enabled them to create added value to their operations and improve their profitability. He added that dozens of jewelers participated in a marketing project, initiated by the ministry in collaboration with Google Israel Ltd., for the promotion of Israeli-made jewelry. Last week, the ministry opened a visual marketing course. More than 20 jewelers are participating in the course, and another course will be opened soon.