London Diamond Bourse: "We are starting to see a gradual upturn in demand"
London Diamond Bourse: "We are starting to see a gradual upturn in demand"
Opened jewellery shops are experiencing strong demand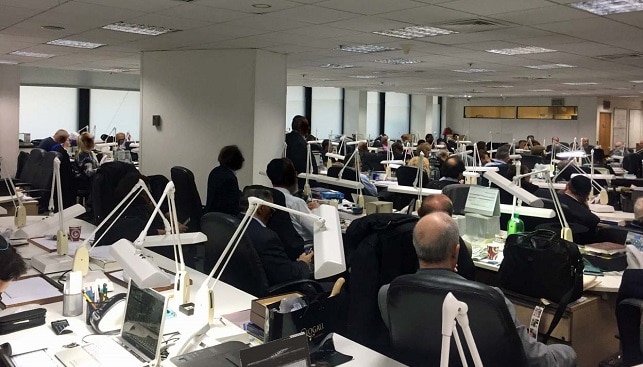 The London Diamond Bourse is returning to activity in the trading hall, with social distancing and conscientious adherence to health regulations. According to LDB President Alan Cohen there are signs of a gradual rise in demand.
"We ended last year full of optimism for 2020 and we saw our hopes and aspirations cut short by this pandemic. With the lifting of the lockdown we are starting to see a gradual upturn in demand. Not all the jewellery shops have opened yet but those that have are experiencing strong demand and we in the bourse are starting to benefit from that demand. Hopefully this will strengthen even more," he said.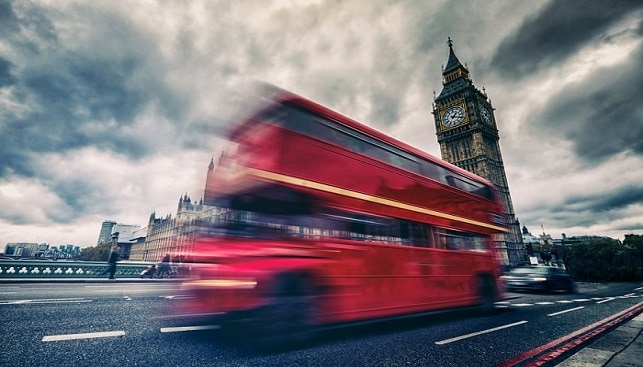 On July 9 the bourse held its first hybrid Annual General Meeting – with a very limited number of participants in the trading hall due to social distancing, and nearly 50 others who registered via a Zoom meeting.
The meeting greeted the three new members of the Council of Management and also marked the appointment of Mr. Harry Levy as the first Honorary Life President of the London Diamond Bourse. Alan Cohen, LDB President said, "Harry has served the London Diamond Bourse & Club for many years and been on the management committee for more than 45 years. His knowledge of gems and his deep understanding of the market has made him a prominent figure in the world of gems and jewellery. We at the LDB have been incredibly fortunate to have him as our president or chairman for the last 10 years."
After the AGM, the council reconvened and held a virtual meeting to vote for the positions of President, Vice President, Treasurer and Executive Officer.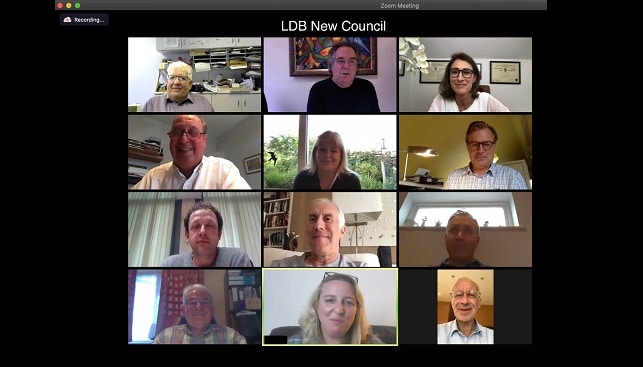 The results were as follows.
Alan Cohen* President
Daniel Seller* Vice President
David Joffe* Treasurer
Trevor Sigsworth* Executive Officer
Harry Levy* Honorary Life President
Kathy Chappel*
Peter Hofer*
Paul Koppelman*
Jacqui Larsson**
Howard Levine**
Menachem Prager*
Yossi Roth**
Charles Silverton*
David Troostwyk*
*Existing council member
** New council membe