SARINE TO LAUNCH ITS CUTTING-EDGE LAB AT IDWI
SARINE TO LAUNCH ITS CUTTING-EDGE LAB AT IDWI
Introduces the Only Grading System to Use Fully Automated AI Technologies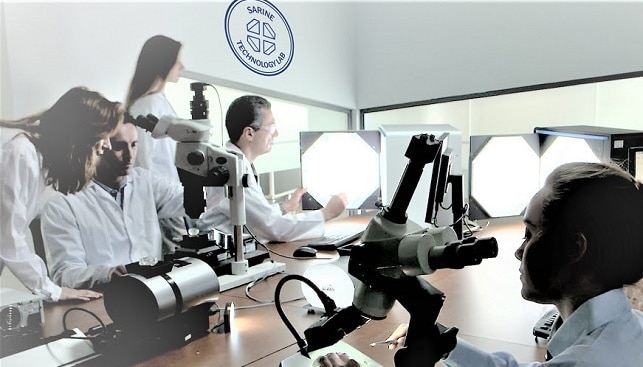 Sarine Technologies is inaugurating its newly branded, advanced and fully automated diamond grading lab, the only such facility based on artificial intelligence (AI), during the International Diamond Week in Israel (IDWI) on January 28 – 30, 2019. The launch follows an initial pilot of the lab facility that opened in February 2018. Sarine, an Israel-based, publicly traded company, is the industry leader in pioneering new technologies for the entire diamond pipeline.
The Sarine lab is offering automated diamond grading reports, based on machine learning and monitored by expert gemologists, which supplies objective, consistent grading results. The Sarine Profile reports are provided in a customizable printed or digital format. The lab also offers science-based Light Performance grading, measuring brilliance, sparkle, fire and light symmetry, which they say objectively assesses the beauty of the diamond and adds value beyond the 4 C's.
In addition, the Sarine lab also offers a new service, especially geared to retailers: A customized Diamond Journey report, which tracks the life of the diamond from rough to polished, illustrating the unique transformation from rough to polished diamond.
Sarine CEO David Block said, "We are very excited to be launching this state-of-the-art facility at the Israel diamond center during the International Diamond Week. This event affords an unparalleled opportunity to display our capabilities to diamond professionals and retailers from around the world. We look forward to a very exciting event."
IDWI Chairman Ezra Boaron said, "Sarine technologies have made a huge contribution to the diamond world. We are proud that the company originated here in the Israel diamond center and we are pleased to continue this relationship. The Israel Diamond Exchange is committed to promoting technological innovation to ensure the future success of the industry."