After-Party Bling: Beyoncé Wears Most Expensive Tiffany Piece Ever
After-Party Bling: Beyoncé Wears Most Expensive Tiffany Piece Ever
The piece is a modern take on the jeweler's 1939 World's Fair Necklace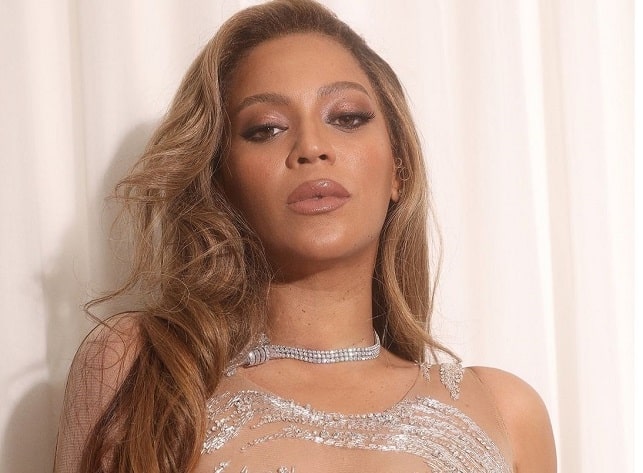 The biggest pop star in the world knows how to flaunt it: according to IDEX Online, Beyoncé wore the most expensive piece of jewelry in the history of Tiffany & Co. – a 180-carat diamond necklace valued at up to $30 million – at an Oscars after-party she hosted with husband Jay-Z at the Chateau Marmont hotel in Los Angeles.
The stunning necklace, a modern take on the jeweler's 1939 World's Fair Necklace, "features a total of 578 diamonds, with a total weight of 180 carats set in platinum." The 80-carat oval shape, D-color, IF-clarity gem at its center, called "The Empire Diamond," can be removed and mounted on a ring.
The original necklace is an American Art Deco piece "set with an aquamarine stone weighing over 200 carats and 429 diamonds" priced at $28,000 back then – about $557,000 in today's money.