APPLE'S JONY IVE DESIGNS A RING YOU HAVE TO SEE TO BELIEVE
APPLE'S JONY IVE DESIGNS A RING YOU HAVE TO SEE TO BELIEVE
The ring is made entirely of a lab-grown stone estimated at $250,000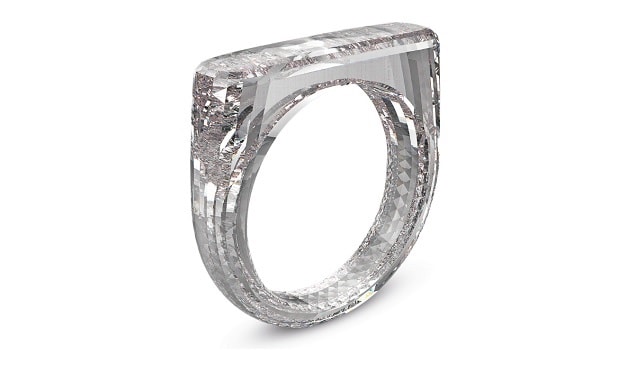 Among his many accomplishments, Jony Ive, Apple's Chief Design Officer, is also a jewelry designer. Along with designer Marc Newson, Ive created created a diamond ring for their (RED) auction at Sotheby's on December 5, with the aim of raising money to fight AIDS.
According to Sotheby's, Ive and Newson's ring is made entirely of a lab-grown stone made by synthetics stone producer Diamond Foundry. The design, Sotheby's said, "is singular, clear and un-compromised by the traditional metal settings and bands that have previously been required to create 'diamond rings'".
According to Diamond World, the ring will be cut from a diamond block, and will be "faceted with several thousand facets, some of which are as small as several thousand micrometers". The finished product will see a ring "between 2000-3000 facets which has never been seen before in a single piece". The ring, estimated to fetch up to $250,000, will be customized to fit the buyer's finger after Sotheby's sale next month.