BONHAMS TO AUCTION "LARGEST COLLECTION" OF COLORED GEMS
BONHAMS TO AUCTION "LARGEST COLLECTION" OF COLORED GEMS
Bonhams is set to offer "The Jewels Of The World Collection" - the largest collection of 'best in class' coloured gemstones from around the world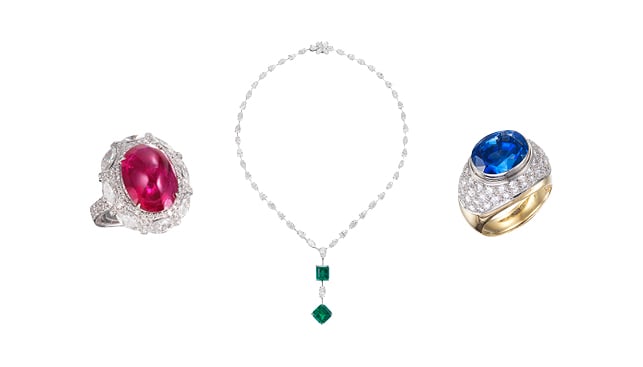 Bonhams is set to offer a selection of gemstones titled "The Jewels Of The World Collection" in Hong Kong as part of its Rare Jewels and Jadeite sale, according to Gem Konnect. Bonhams claims this is the largest collection of 'best in class' coloured gemstones from around the world.
The collection includes "Colombian emeralds, Burmese rubies and sapphires from Kashmir and Sri Lanka" and gemstones from Kenya, Tanzania, Madagascar, Tajikistan, Afghanistan, Mozambique, Brazil and Australia.
Graeme Thompson, Head of Jewellery for Bonhams Asia, said, "As part of our first sale of 2017, we are delighted to present some of the rarest and most beautiful gemstones the world has to offer. The increasing popularity of natural coloured gemstones has been driven by growing demand from around the world and interest in them is now widening to newer areas".