De Beers Cullinan Blue Gem Sells for $57.47 Million
De Beers Cullinan Blue Gem Sells for $57.47 Million
It took just eight minutes of bidding to seal the deal in Hong Kong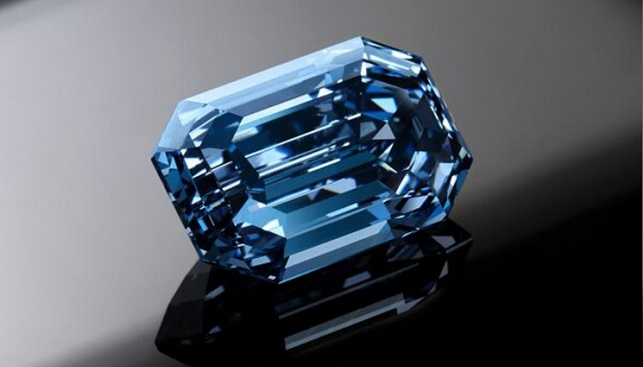 It took just eight minutes of bidding from four potential buyers to seal the deal at Sotheby's in Hong Kong, and the De Beers Cullinan Blue, a massive 15.10-carat gem, sold for $57,471,960 – narrowly missing the the record for most expensive blue diamond auctioned, Diamond World reports.
The 15.10-carat diamond is the largest internally flawless step cut vivid blue diamond ever to be auctioned. The GIA (Gemological Institute of America) classified it as fancy vivid blue and according to Sotheby's, "only five gems over 10 carats have ever appeared at its auctions and none have ever been over 15 carats."
The gem, a 39.35-carat rough precious stone discovered by Petra Diamonds at its Cullinan mine in South Africa in April 2021, was bought by De Beers and Diacore for $40.2 million, and was then cut and polished by Diacore into its final polished form. The diamond sold for $57,471,960, just missing the record for the most expensive blue diamond ever to sell at auction – the Oppenheimer Blue. The 14.62-carat gem set the world record price for a blue diamond at auction in May 2016 when it sold for $57.5 million.