DEBRA MESSING: DIAMOND CELEBRITY OF THE WEEK
DEBRA MESSING: DIAMOND CELEBRITY OF THE WEEK
At the Golden Globe Awards in 2012, Messing shined in her exquisite purple and emerald-hued drop earrings produced by Lorraine Schwartz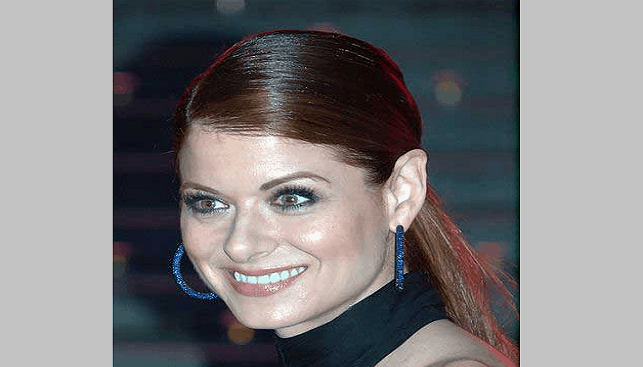 Television viewers remember her most famously as the perky redhead in the hit American sitcom Will and Grace, but Debra Messing is also well-known for her love of diamonds.
At the 14th annual Screen Actors Guild Awards ceremony, Messing sported a pair of rough diamond earrings from designer Neil Lane. At the 60th Golden Globe Awards in 2003, Messing arrived on the red carpet wearing Allegro earrings in 18K Noble Gold with diamonds, which were elegantly paired with the Sofia ring in 18K Noble Gold with pave set round cognac, yellow and white diamonds, all courtesy of world-class designer H. Stern.
At the Golden Globe Awards in 2012, Messing shined in her exquisite purple and emerald-hued drop earrings produced by Lorraine Schwartz.
But the glitz and glamour were part of Messing's life from a young age. The daughter of a jewelry manufacturing executive, Messing fell in love with the precious gemstones.

"I love diamonds, especially the white ones," she told InStyle Magazine. "My hands shake when I'm wearing them. People joke about it, but it's true."
"For me, jewellery is a creative outlet, a way to express myself," she said. "If I'm going to a charity lunch, I'll wear my antique pieces—one or two rings and maybe a pair of earrings. When I'm on Capitol Hill on behalf of YouthAIDS, I wear pearls. If I'm in a New York mood, I'll get out my chunky pieces."
In her public appearances, she has been seen wearing jewels designed by Martin Katz.