THESE DIAMOND EARRINGS JUST SOLD FOR MORE THAN $5 MILLION
THESE DIAMOND EARRINGS JUST SOLD FOR MORE THAN $5 MILLION
Sotheby's 25 April sale of Magnificent Jewels featured more than 250 jewels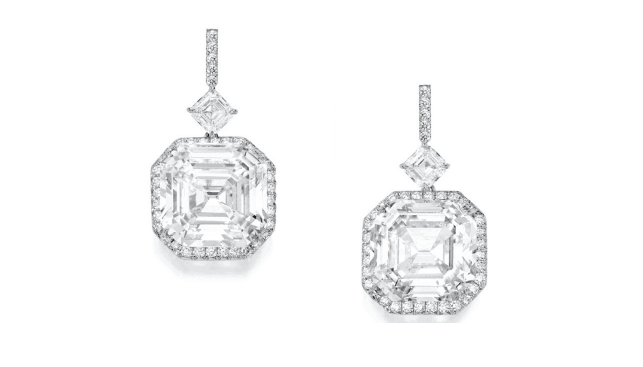 Sotheby's 25 April sale of Magnificent Jewels, which featured more than 250 extraordinary jewels, raked in a total of $29 million. The sale was highlighted by rare coloured diamonds, such as a fancy vivid green diamond ring, and historic pieces, including a sapphire and diamond brooch by Cartier, as well an "extensive collection of twelve vibrant jewels by Louis Comfort Tiffany".
The highest bid was made for an extraordinary pair of platinum and diamond earrings, featuring two D colour, internally flawless, square emerald-cut diamonds, and weighing 20.29 and 20.02 carats. The earrings sold for $5,300,000.
Another noteworthy sale was of an important rose gold and fancy pink diamond pendant, sold for $2,412,500. The pendant featured a pear-shaped fancy pink diamond weighing 11.19 carats.