DIAMOND JEWELRY MAKER TIFFANY'S 2016 HOLIDAY SEASON SLIGHTLY UP
DIAMOND JEWELRY MAKER TIFFANY'S 2016 HOLIDAY SEASON SLIGHTLY UP
Tiffany's CEO Frederic Cumenal said that holiday sales "were somewhat lower than we had anticipated" and that the company does not expect "any significant improvement in 2017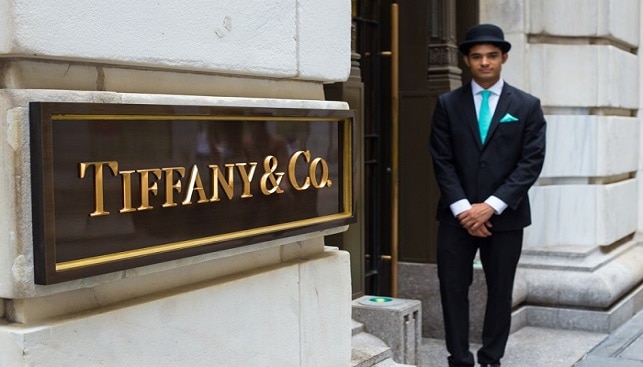 Jewler Tiffany & Co. has announced the results of its worldwide sales for the two months ended December 31 (the holiday season). According to a press release, sales totaled $966 million, up slightly from $961 year-on-year.
Tiffany's CEO Frederic Cumenal said that holiday sales "were somewhat lower than we had anticipated" and that the company does not expect "any significant improvement in 2017 to the macroeconomic challenges that we faced this year".
In the Americas, both total sales of $483 million and comparable store sales were 4% below the the corresponding period in 2015. The decline in US sales was "exacerbated by a 14% decline at the company's flagship store on Fifth Avenue in New York" located next to Trump Tower, a decline attributed "at least partly to post-election traffic disruptions". In the Asia-Pacific region, total sales increased 7% to $200 million. In Japan, total sales rose 16% to $143 million. In Europe, total sales were down 10% to $119 million.
As of December 31, 2016, the company operated 314 stores (125 in the Americas, 86 in Asia-Pacific, 55 in Japan, 43 in Europe, and five in the UAE), versus 307 stores in 2015.