DIAMOND-STUDDED WATCH BREAKS GUINNESS RECORD AT BASELWORLD
DIAMOND-STUDDED WATCH BREAKS GUINNESS RECORD AT BASELWORLD
Coronet was awarded is 9th Guinness World Record at Baselworld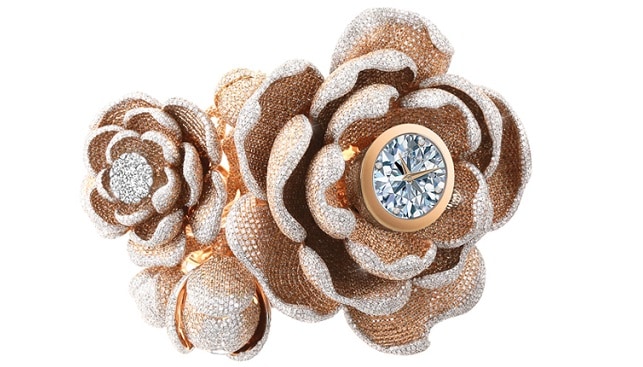 Hong Kong based jeweller Coronet was awarded its 9th Guinness World Record earlier this week at Baselworld, this time for "most diamonds set on a watch", according to a report on Diamond World.
The watch, dubbed Mudan (peony in Chinese), features 15,858 diamonds with a total weight of 50.01 carats, and is set in 18K gold. Canadian jewellery designer Reena Ahluwalia drew a 3D painting of a dial with diamonds on the 3, 6, 9, 12-hour positions, putting in "hundreds of hours of work" in the process. The watch, Coronet explained, is inspired by peonies "as they symbolize nobility, honor and wealth".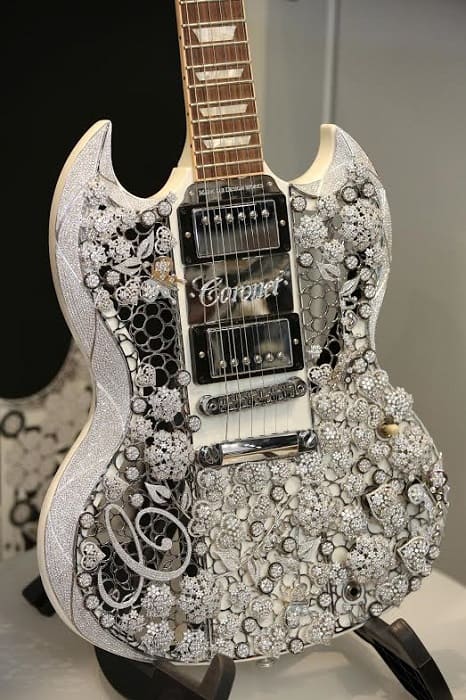 In 2016, Coronet won the Guinness World Records title for the most jewels on a guitar, when it presented at Baselworld a bass guitar hand-set with 16,033 Swarovski genuine gemstones and Swarovski zirconia. The extravagant art piece, titled "Circles of Life", was co-designed by product director of Aaron Shum Jewelry Alice Trinh and Hollywood superstar Jermaine Jackson.