Dior Unveils 88.88-Carat, $50 Million Yellow Diamond
Dior Unveils 88.88-Carat, $50 Million Yellow Diamond
The Montaigne Diamond is named after the address of Dior's flagship store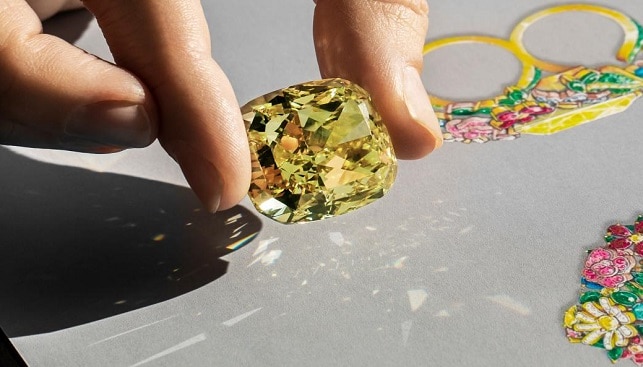 French luxury fashion house Christian Dior has unveiled an 88.88-carat cushion-cut yellow diamond worth an estimated $50 million, IDEX Online reports.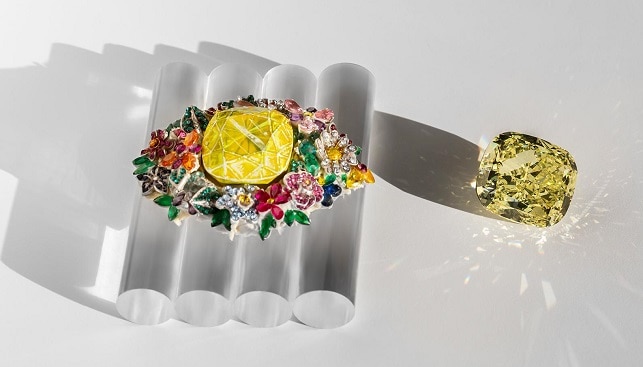 The fancy intense VVS2 stone, unveiled at the re-opening of Dior's flagship store in Paris, was cut and polished off a 150-carat rough unearthed by Ekapa at its Kimberley mine in South Africa. The gem was renamed the Montaigne Diamond after the address of the store at 30 Avenue Montaigne in Paris, which re-opened after a two-year refurbishment.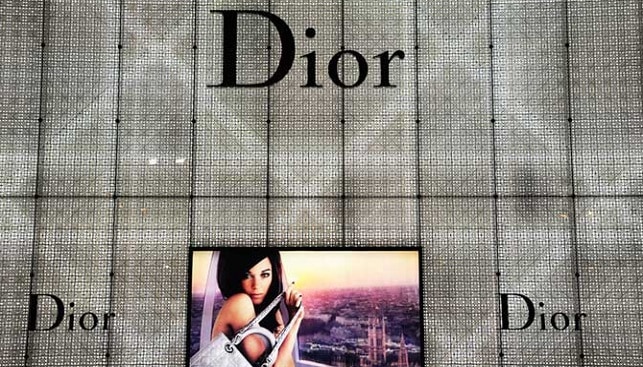 According to Dior, the 88.88-carat gem reflects its belief "in eight as a lucky number." Designed by Victoire de Castellane, the artistic director of Dior Joaillerie, the stunning gem has been set in an ornate two-finger ring.