EBAY TO AUTHENTICATE ALL DIAMOND JEWELRY IT SELLS
EBAY TO AUTHENTICATE ALL DIAMOND JEWELRY IT SELLS
50,000 jewelry items are sold per day on eBay and one diamond ring is sold per minute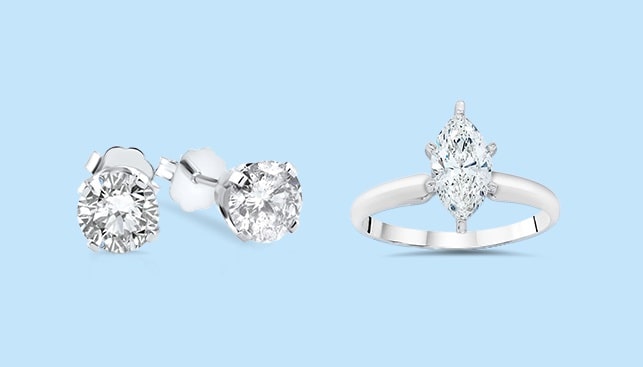 Earlier this week (December 3), eBay announced that it is expanding its eBayAuthenticate™ into the luxury jewelry category. According to eBay, its website is now offering holiday shoppers more than 45,000 high-end diamond and other gemstone jewelry, "verified by professional authenticators".
In addition to luxury handbags and luxury watches, which the site already authenticates, eBay's Authenticate service now includes "listings for necklaces, earrings, rings, and bracelets, all marked with an "Authenticity Verified" label". The 45,000 authenticated jewelry items include engagement and wedding bands, loose diamonds and gemstones, and fine, vintage and fashion jewelry at eBay.com/authentic/jewelry. Verifications are made by "third-party authentication experts and sourced from more than two dozen of eBay's top-rated sellers".
eBay added that 50,000 jewelry items are sold per day on eBay, more than 2,000 sold per hour – and one diamond ring is sold per minute. eBay's most popular gemstones are, in this order: diamond; sapphire; aquamarine; amethyst; onyx; tanzanite; citrine; ruby; topaz; and emerald.