HARRY WINSTON UNVEILS 109-DIAMOND WATCH
HARRY WINSTON UNVEILS 109-DIAMOND WATCH
The Chinese New Year Automatic 36mm is studded with 3 carats in 109 diamonds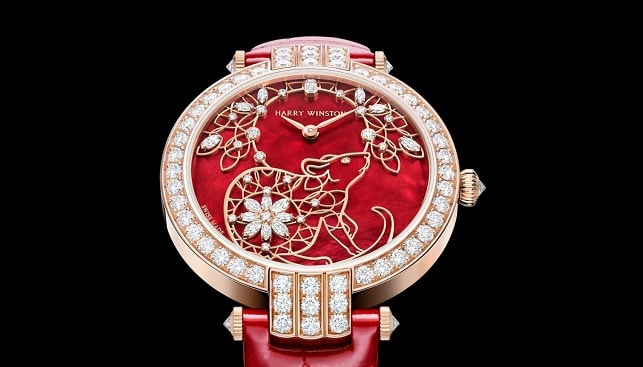 The Chinese New Year, which this year falls on January 25, has prompted Harry Winston to honor it with a new, limited edition watch laden with diamonds.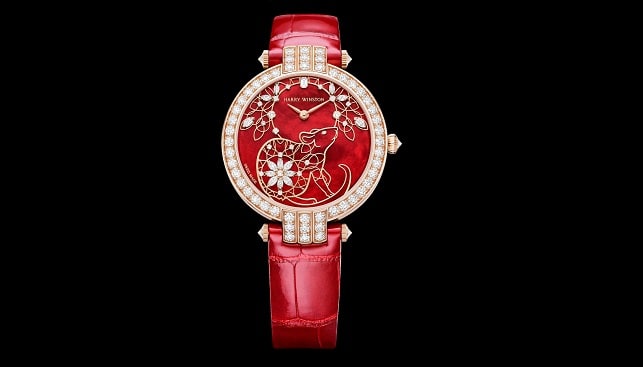 The Chinese New Year Automatic 36mm is part of Harry Winston's famous Premier Collection, ands celebrates the Chinese Year of the Rat with a red mother-of-pearl dial on which an exquisite silhouette of a rat is set, paying tribute to traditional paper-cutting techniques in China.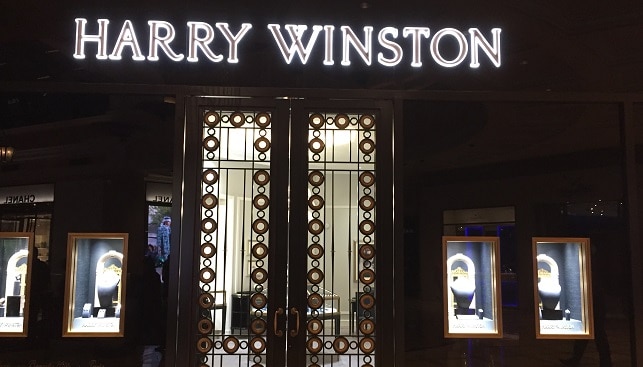 The case material is made of 18K rose gold, while the case, dial and buckle feature 94 brilliant-cut diamonds weighing a total of 2.60 carats, 14 marquise-cut diamonds weighing 0.29 carats and one emerald-cut diamond of 0.02 carats. All in all, 109 diamonds weighing almost 3 carats adorn the watch, of which eight pieces were made – the luckiest number in Chinese numerology.