Jennifer Lopez Flaunts a New Green Diamond Engagement Ring
Jennifer Lopez Flaunts a New Green Diamond Engagement Ring
The 8.5-carat gem is estimated at between $5 million to $10 million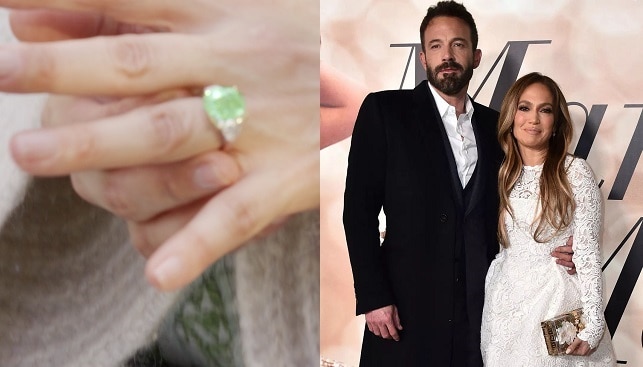 Jennifer Lopez and actor Ben Affleck are on again, and this time, the singer has informed her fans of the engagement – and her latest engagement ring – through her "On The JLo" newsletter.
The 8.5-carat center stone is green, and is estimated at between $5 million to $10 million.
The couple is no stranger to high-value engagement rings. Last year, it was reported that Lopez's old diamond ring, which she got from Ben Affleck in 2002 and which cost about $1.2 million back then, may now be worth between $6 to $12 million today. It was a 6.1-carat pink diamond in a radiant cut, set in a Harry Winston engagement ring.
Lopez "unveiled" the ring in an interview with Diane Sawyer, calling it the "most magnificent thing I've ever seen." According to reports, after the couple split in 2004, the ring was reacquired by Harry Winston in 2005.