CHECK OUT THE DIAMOND-DRIPPING MOUAWAD DRAGON SUITE
CHECK OUT THE DIAMOND-DRIPPING MOUAWAD DRAGON SUITE
The suite features five Fancy Vivid and Deep yellow diamonds totaling over 153 carats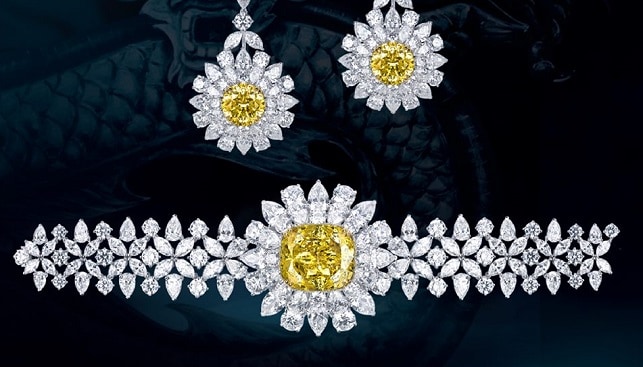 The veteran Swiss and Emirati luxury goods company Mouawad has unveiled the Mouawad Dragon Suite in the Mouawad Dubai Mall boutique last week (July 8). According to a press release, the new creation features "one of the most spectacular diamonds in the world now taking its place in a magnificent one-of-a-kind jewelry suite".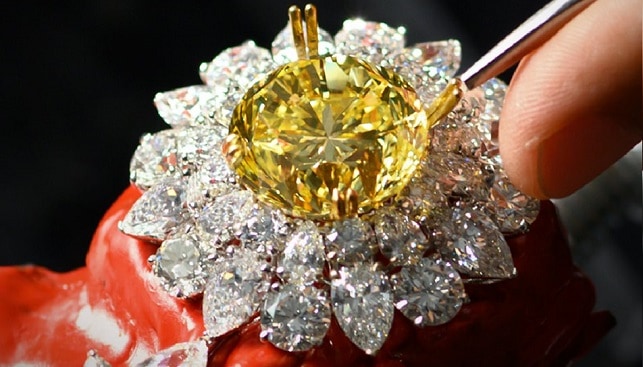 The Mouawad Dragon Suite features a necklace, bracelet, earrings and a ring with five Fancy Vivid and Deep yellow diamonds totaling over 153 carats, as well as 432 colorless diamonds totaling over 272 carats.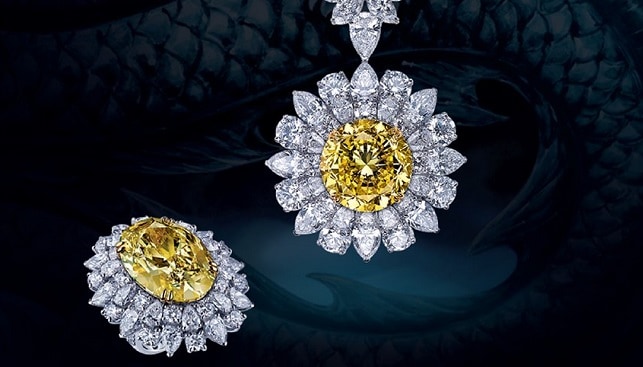 According to Mouawad, "the pinnacle of these exceptional gems lies at the heart of the Dragon necklace, the 54.21 carat Mouawad Dragon diamond, the largest round brilliant vivid yellow diamond in the world, which was crafted from the rough by Mouawad skilled artisans". The name Mouawad Dragon was given for its color, which "is reminiscent of the Dragon's magical powers and fiery eye".