SOTHEBY'S OCTOBER SALE TO FEATURE A $20 MILLION DIAMOND RING
SOTHEBY'S OCTOBER SALE TO FEATURE A $20 MILLION DIAMOND RING
Sotheby's Magnificent Jewels and Jadeite auction will feature rare diamonds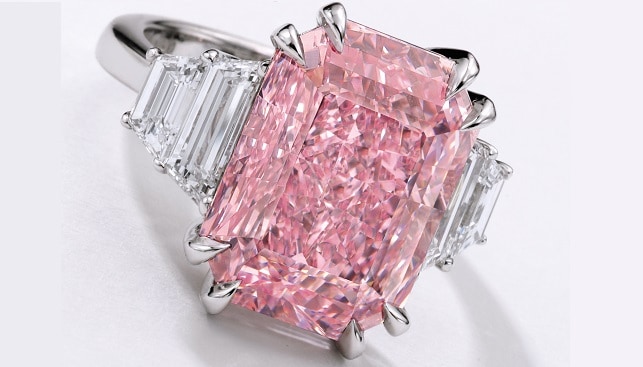 Sotheby's Magnificent Jewels and Jadeite auction in Hong Kong on October 3-7 will feature rare and exceptional fancy color diamonds.
Among the pieces, which will be showcased throughout Asia before the auction, are several "very remarkable stones", according to Sotheby's. The first is a 10.64-carat fancy vivid purplish-pink diamond of internally flawless clarity. The stone is set in a ring, polished as a radiant cut, and estimated to fetch between $20 million to $26 million.
Another highlighted lot is "a magnificent 80.88-carat D-color, flawless diamond" valued at $10 million to $12.8 million – one of only five emerald cut diamonds exceeding 80 carats with excellent colour and clarity ever to be offered at auction, according to Sotheby's. Another notable lot is a 100.02 carat fancy intense yellow diamond necklace by Anna Hu, estimated at $5.1 million to $6.4 million.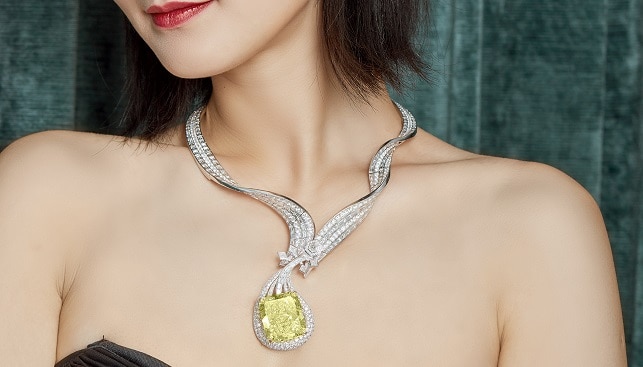 Yvonne Chu, acting head of Sotheby's Hong Kong jewelry division, commented: "It is thrilling to be able to bring together three top-class diamonds this autumn, all of which are exceptional in quality and rarely seen on the market, let alone presented in a single sale. We are set for a bright season ahead".