ALROSA ADDS "MATRYOSHKA" GEM TO ITS RARE DIAMOND COLLECTION
The collection also includes a skull-shaped and a football-shaped diamonds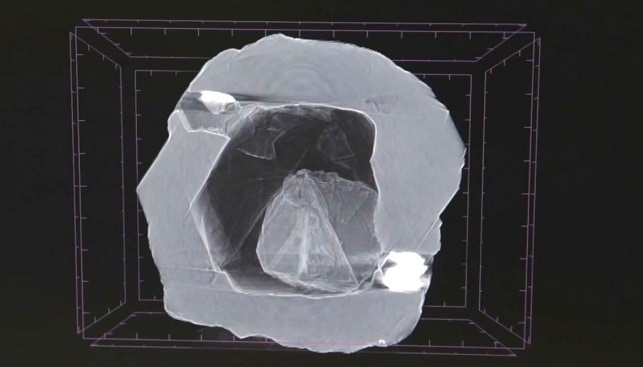 Alrosa has decided not to sell its so-called "Matryoshka" diamond – the rare "diamond in a diamond" it uncovered at the Nyurba Mining and Processing Division in Yakutia in October. Instead, it will add it to its collection of rare finds, which also includes a skull-shaped diamond and a football-shaped rough diamond.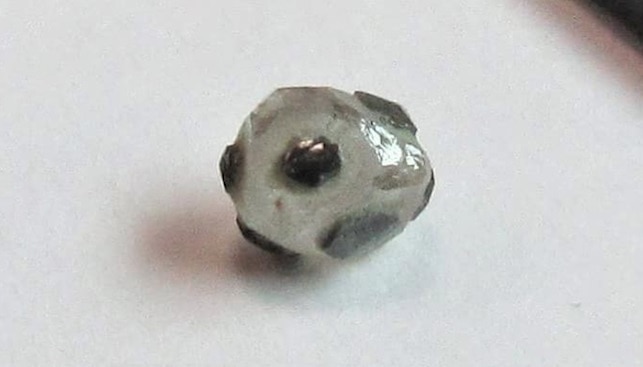 The "Matryoshka" is an unusual diamond with another diamond moving freely inside – the first such stone to be found. The outer diamond weighs 0.62 carats (0.124 grams) and has maximum dimensions of 4.8 x 4.9 x 2.8 mm. The inner diamond has a tabular shape and dimensions of 1.9×2.1×0.6 mm.
Alrosa added that scientists at its Research and Development Geological Enterprise think that the diamond may be 800 million years old, and have put forward various hypotheses as to its origin. The most probable to date is that that both internal and external diamonds were formed at the same time.