ALROSA BANKING ON BRIGHT FUTURE FOR COLORED DIAMONDS
Colored diamonds will continue to increase in value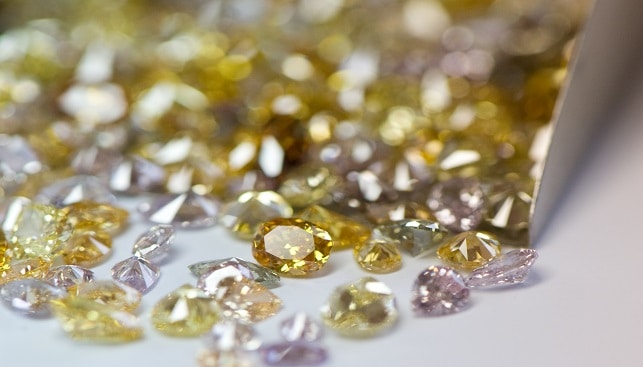 Alrosa, the largest diamond mining company in the world, is upbeat about colored diamonds, and is expecting them to increase in value in the coming years, Barrons reports.
"Colored diamonds appreciate even in turbulent times against the backdrop of instability of the world economy," Alrosa vice-president Yuri Okoyemov said. "We expect fancy diamonds to become ever more popular investments in the near future."
In September 2018, Alrosa held an auction in Hong Kong exclusively for colored diamonds and raked in $9 million in sales. The firm will continue to hold public sales of colored gems twice a year, according to Barron's.
Diamonds with colored hues, especially those with intense saturation, can fetch even more money than colorless diamonds. In 2017, a pink diamond measuring just shy of 60 carats sold for a record-setting $71.2 million dollars at a Sotheby's auction in Hong Kong.
The prices of pink diamonds are likely to keep rising, with Australia's Argyle mine – source of 90% of the world's supply – scheduled to close down operations next year.