DE BEERS' PRODUCTION AND SALES SUFFER IN Q3 2018
Diamond production fell 5% to 8.7 million carats as well as rough sale volumes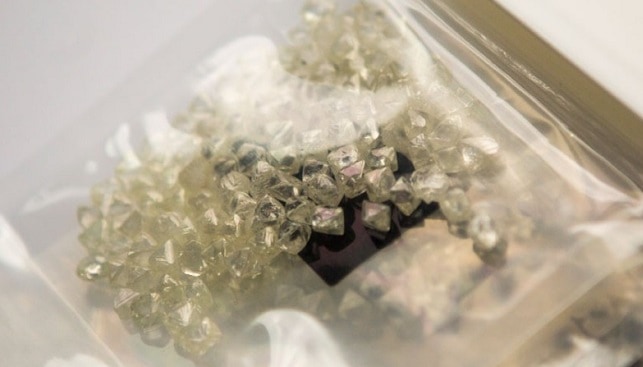 Announcing its production and sales performance for the third quarter of the year, giant miner De Beers reports that diamond production fell 5% to 8.7 million carats "due to planned volume reductions in Botswana (Debswana) and South Africa (DBCM)". Full year production guidance remains at 34 to 36 million carats.
In Botswana, production declined 6% to 5.7 million carats. In Namibia, production was flat at 460,000 carats. In South Africa, production decreased 14% to 1.3 million carats. In Canada, production increased 5% to 1.2 million carats. Gahcho Kué production was in line with Q3 2017.
Rough sales volumes totaled 5 million carats from two sales cycles in Q3 2018, compared with 6.9 million carats from two sales cycles in Q3 2017. The decrease in sales volume is a result of "sightholders being given the opportunity during the seventh Sight of 2018 to re-phase the allocation of some smaller, lower value rough diamonds". Although De Beers did not report its revenues, it added that they were "broadly in line with Q3 2017".