DE BEERS DIAMOND PRODUCTION UP 8% IN Q1
Canada's Gahcho Kue mine gives De Beers a boost in diamond production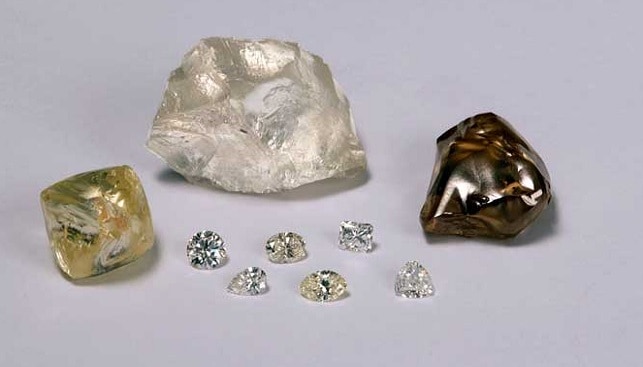 Anglo American has issued its report for the first quarter ended 31 March 2017, showing that diamond production by De Beers has gone up 8% to 7.4 million carats during the period. In volume, total rough diamond sales totaled 14.1 million carats from three Sights, compared to two Sights held in Q1 2016. De Beers full year production guidance remains unchanged at 31 – 33 million carats for the year.
According to the report, Debswana's production in Botswana decreased "marginally" to 5.2 million carats. Production at Jwaneng fell 8%, while production at Orapa increased 5%. Production at Namdeb Holdings in Namibia increased by 6% to 0.5 million carats. At the Venetia mine in South Africa, production jumped by 19% to 1.1 million carats.
The largest jump occurred in Canada, where production in Gahcho Kue totaled 0.6 million carats – an increase of 290%. The mine reached commercial production on 2 March 2017.